On The Level supplies wet room floors for 60 accessible bathrooms at new UNITE student accommodation in Stratford, London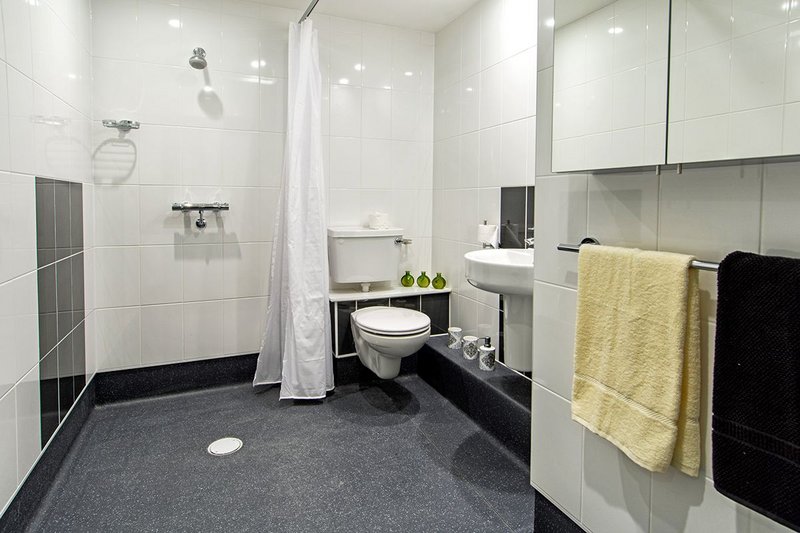 Angel Lane is a new 750-bedroom student accommodation scheme completed by McAleer & Rushe in Stratford, east London. Varying in building height from eight to 14 storeys, 60 of the 750 student bedrooms include accessible bathrooms supplied by trade wet room manufacturer and supplier On The Level. In addition, the building also provides 903m2 of commercial floor space at ground level, as well as attractive communal areas, ancillary store rooms and a spacious garden.
In order to achieve perfect level access wet rooms, On The Level supplied 60 custom formers measuring 1200mm x 1200mm for the project. All formers have a central waste and standard gully, and were designed for level access wet rooms installed in accessible bathrooms with vinyl sheet flooring. The floors in this building are concrete and the advantages of specifying a wet room former included that the fall was guaranteed, rather than the contractor trying to get the correct fall in the screed by hand.