Access Flooring Association says knowing your PSA from your EN 12825 is key to the successful specification, installation and performance of floor systems in commercial buildings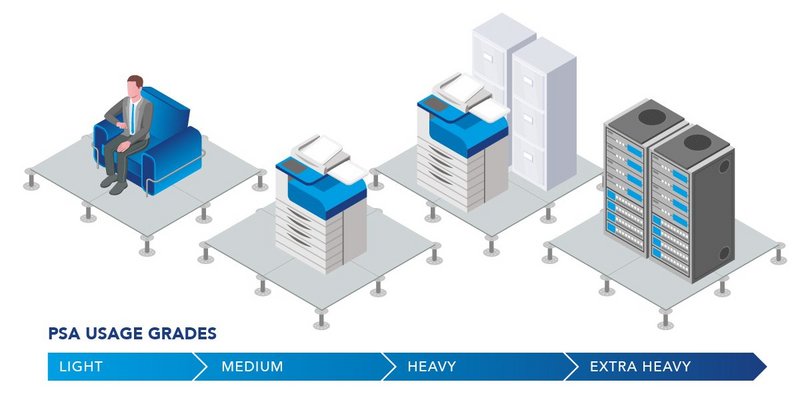 Access floors are now an established element in modern buildings, providing user flexibility, easy distribution and concealment of services.
Advisory body the Access Flooring Association (AFA) helps architects, specifiers and installers choose the right type of products to meet their building performance requirements.
Key to this is understanding the differences between the two standards in use for access floors - PSA and BS EN 12825:2001.
PSA MOB PF2 PS/SPU Performance Specification
The PSA performance specification is prescriptive and, in addition to performance under load, this standard includes site installation points, recommended life expectancy of the raised floor system and more.
It has four grades: light, medium, heavy and extra heavy use. These are arranged vertically, meaning that each grade will comply with any grade that is lower in the scale. PSA-graded systems are independently tested and certified.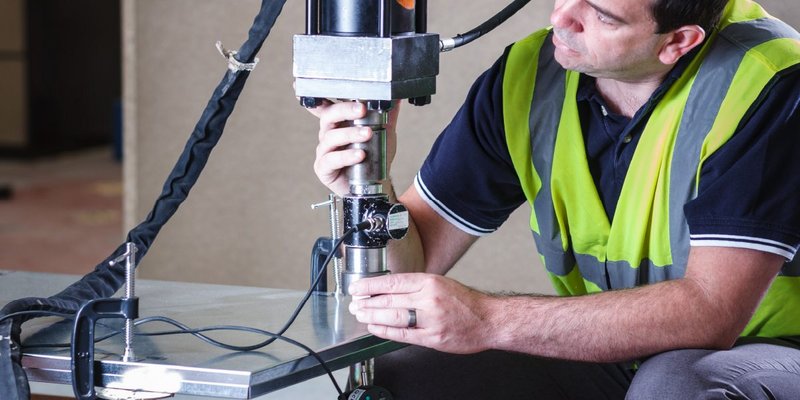 EN 12825 European Standards
EN 12825 outlines classifications for raised access floor systems based on their ultimate load and allows for a large number of classes (72 in total), which can be used as a picking list to create a specification.
Although most commonly used in Europe, EN 12825 specification raised access floors are occasionally used in the UK. Access flooring systems that adhere to the EN 12825 standards are certified by the manufacturers who carry out their own evaluation testing.
Although there isn't a direct comparison between the two standards, typically EN 12825 only covers the structural and dimensional aspects of a floor system. Unlike the PSA standards, it does not cover installation practice or performance in use, nor does it include items such as dynamic loads, creep or effect of environmental conditions.
PSA: A comprehensive testing procedure
To achieve a PSA MOB PF2 PS/SPU grade, a raised access floor system must undergo a stringent independent testing procedure, which includes analysis of:
Structure
Loadings
Weight
Hygrothermal properties
Fire and safety
Acoustic performance
The use of floorcoverings
Electrical requirements
Contaminant effects
Durability
Transportation
Installation
The AFA is an association of access flooring manufacturers and installers with a common goal of demystifying the PSA standards in the UK and Ireland, providing a single source for standards-related information, advice and help for access flooring.
Download a copy of the latest PSA standards, at theafa.com/standards
For more information and technical support, visit theafa.com
Contact:
0845 120 0068
---