A huge surge in popularity for aluminium is being driven by innovations such as the PURe range from Senior Architectural Systems, which meets the need for ever-lower U-values through its pioneering thermal barrier of expanded polyurethane foam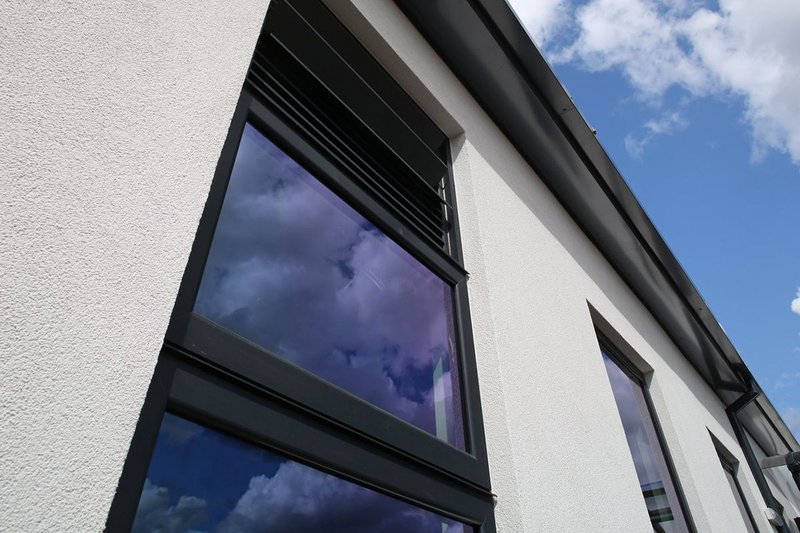 As one of the most abundant metals on Earth and renowned for being endlessly recyclable, it's easy to see why aluminium has become a popular and effective choice of building material. Aluminium windows and doors are also enjoying a huge surge in popularity thanks to advances in manufacturing such as the PURe range from leading fenestration designer and manufacturer Senior Architectural Systems.
The first aluminium windows provided a much needed alternative for both domestic customers and commercial specifiers alike. Offering exceptional durability which outperformed traditional timber windows, as well as strength and robustness they provided a sleeker, more aesthetically pleasing finish than UPVC. However, as aluminium is a good conductor of heat and a poor insulator, on its own it offered little protection from heat loss and solar gain. It wasn't until manufacturers looked to make technological advances in the thermal performance of aluminium that these metal framed windows really came into their own.
A partial solution came with the development of thermally broken window frames, but even so, the earliest examples were not without their issues. Polyurethane was used as an insulator to prevent heat loss between the inner and outer frame but provided only limited thermal performance and was prone to shrink over time and create leaks in the frame. The next generation of aluminium framed windows used a much stronger polyamide to create a thermal break and provide increased protection against heat loss. However, the continually changing building regulations and demands for even lower U-values now require aluminium windows to offer even greater levels of thermal performance.
One pioneering innovation is Senior Architectural Systems' new patented PURe range of windows and doors, which as Mark Wheatley, SAS technical director explains, is the first on the UK market to incorporate a thermal barrier made from expanded polyurethane foam, a material that is more commonly used in insulation and cladding products and that has long been recognised for its excellent thermal properties.
By achieving U-values that are far lower than stipulated, the thermal performance of a building is not only improved but significantly, major improvements can be made to the overall carbon footprint. By reducing carbon calculations through the specification of low U-value windows, a project team potentially has the flexibility to make monetary savings in the overall build cost by reducing the need for other, often more expensive, sustainable features such as photovoltaic roof panels or underfloor insulation.
As all properties can lose heat through doors and windows, thermal performance is a key deciding factor when choosing a system but so is aesthetic appeal. With this in mind, modern aluminium windows have evolved to ensure that even the most demanding design briefs can be met. Offering exceptionally slim sightlines, aluminium frames have the strength to accommodate larger expanses of glass which not only dramatically improve the look of the window but also maximise the flow of natural light.
The use of aluminium as a building material is vast and its cradle-to-cradle recyclability makes it exceptional. As the performance and qualities of aluminium windows and doors continues to evolve, the potential for this market certainly makes it one to watch.