ANCON, specialist in the design and manufacture of high integrity steel structural fixings, will introduce its new acoustic range of cavity wall ties and shear load dowels at the UK's leading sustainable construction event, Ecobuild 2015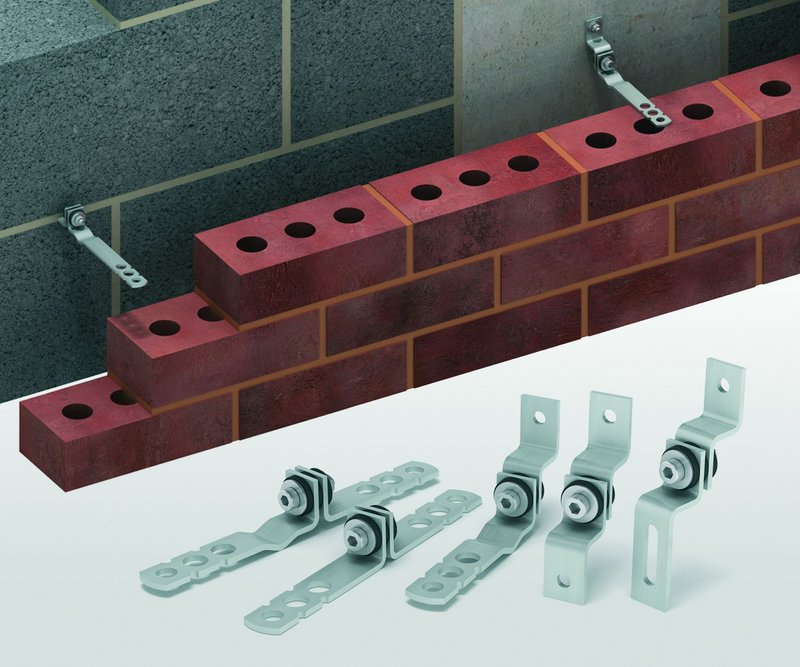 Having tackled various causes of cold bridging with innovative fixings that improve the thermal performance of a building and reduce energy use, Ancon has now turned its attention to improving the sound resilience of our structures.
Ancon Acoustic Wall Ties connect the leaves of a cavity wall and feature a pre-compressed acoustic isolation element to minimise the transfer of airborne noise. Typical applications for these high performance products are recording studios and cinemas, however they are equally suitable for any new build residential development as they comply with Approved Document E of the Building Regulations as a Type A tie for separating walls. Available in incremental lengths of 25mm, the new Ancon ACOU range suits a cavity range of 50mm to 175mm.
The new Ancon Acoustic Dowel is designed to transfer shear load and allow essential movement at joints in concrete frames, while also reducing impact sound through a building by isolating adjacent concrete elements. The stainless steel Ancon Dowel locates in a sound damping sleeve that de-couples components such as stairs from the main structural frame. Typical applications include multi-occupancy buildings, like hotels and apartments, where unwanted noise can adversely affect a person's concentration, relaxation and sleep.
Also on show will be Ancon's full range of low thermal conductivity, corrosion-resistant building products including basalt fibre wall ties, stainless steel brick support systems and insulated balcony connectors.
Visit Ancon at the show to see examples of all new products and to speak to a technical advisor face to face about your projects and their performance specifications.
Tel: 0114 275 5224, Email: info@ancon.co.uk, Web: www.ancon.co.uk
Stand number: N3090
---