Architects' professional modelling kit catches the toy buyers' eye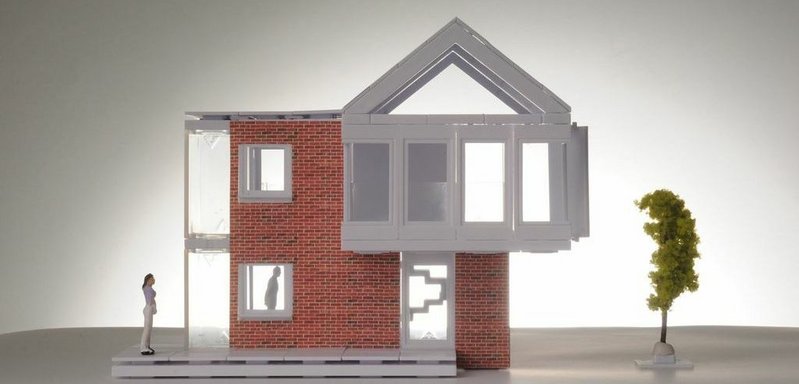 A building modelling kit, originally intended for architects, could soon challenge the mighty Lego after being launched in shops including Harrods and Barnes & Noble and the online store Amazon.
Arckit, invented by architect Damien Murtagh, comprises a series of interconnecting components based on contemporary panellised building techniques, that can be assembled to create a range of different structures. It has already become popular among architects in the professional and higher education sectors.
Each component is based on a standard 1.2m/4ft modular grid, at a scale of 1:48, fractionally smaller than the 1:50 scale model typically used by architects, and the same scale used by many manufacturers of model products such as vehicles, figurines and furniture.
Murtagh came up with the idea in response to the current trend for 3D software-based models. He commented: 'Computer software is fine but it does require a bit of vision and imagination to picture it in three dimensions. I thought, there must be a way to use new technology to develop a reusable three dimensional modelling system that clicks together and doesn't require gluing. After experimenting with prototypes I came up with a modular system able to continually evolve, allowing users to build models of pretty much anything.'
A basic Arckit set costs £89, covers a floor area of up to 60m2, to scale, and includes 220 components such as wall panels, wall corners and railings, columns, roof trusses, floor slabs and stairs.
The largest set can cover up to 240m2, includes 620 components, and costs £269.
Detailed finishes such as wood flooring, terracotta tiles, stone walls and shingle aluminium, can be downloaded from an online Arckitexture library, then printed as stickers and applied to models. In addition, a free digital version of the model can be created using Arckit Digital within SketchUp software.
There are plans to expand the kit to include a greater variety of architectural elements. Murtagh told RIBA Journal: 'Arckit includes 26 unique components but these will grow in future to include panels with different curves and angles. Arckit is a working tool that allows you to physically explore ideas, or create completed models, and it is also possible to integrate it with traditional materials or your own 3D printed components. It is a limitless platform to build from.'
---