Visit architectural copper supplier Aurubis at Vision this year on Stand 27 to see its range of copper surfaces and alloys that can be matched to any required patina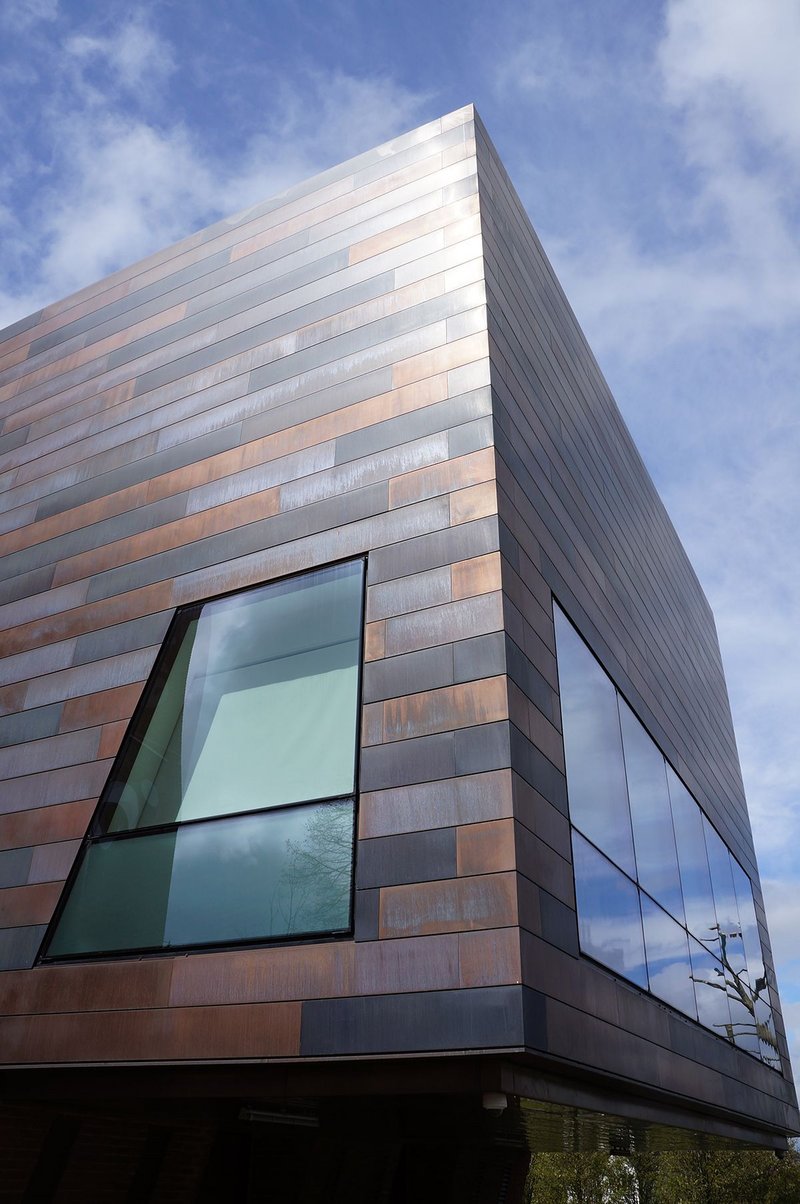 As the world's leading integrated copper group and largest copper recycler, Aurubis is redefining the material for contemporary architecture with the ongoing development of its 'Nordic' products providing straight-away surfaces that otherwise take years to develop in the atmosphere, particularly for facades. The processes involved are generally similar to those taking place naturally over time in the environment, utilising copper mineral compounds, not alien chemical processes.
Essentially, they bring forward environmental changes without taking away the integrity of copper as a natural, living material. All these surfaces form an integral part of the copper and are not coatings or paint. The material is easily bent and formed, and there are no limitations on the length of copper sheet or strip because whole coils are treated on the production line, not just limited size sheets.
Nordic Brown pre-oxidised copper offers lighter or darker shades of brown, determined by the thickness of the oxide layer. Then, Nordic Blue and Nordic Green ranges enable designers to determine both the colour and intensity of patina with 'living' surfaces. As well as solid green, blue and turquoise patina colour, other intensities can be created revealing some of the dark oxidised background material. Aurubis experts can also work with architects to develop specific levels of patination to meet design requirements or to match historically patinated copper.
Of course, copper alloys have also been used throughout history and Nordic Bronze and Nordic Brass (which can also be pre-weathered) are used for architectural applications. In addition, an innovative alloy of copper with aluminium and zinc, Nordic Royal, gives a rich golden through-colour retained over time, simply developing a protective matt finish without any green or blue patination.
Visit Aurubis at Vision on Stand 27 from 7-8 June at London Olympia.