Since 1 April 2018, it has been unlawful to let or lease a commercial property with an EPC rating of F or G. Armatherm's products can help thermal bridging issues on balconies, roofs, foundations and more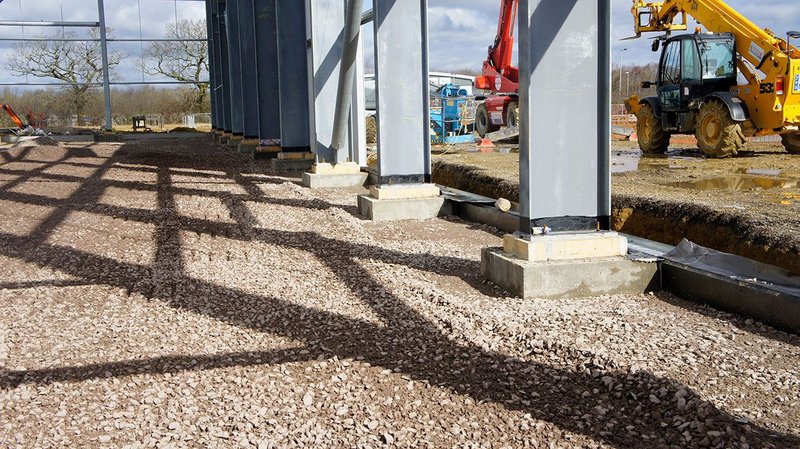 Architects must pay closer attention to thermal bridging issues according to recent legislation.
As energy efficiency standards continue to be an ever-changing hot topic in construction, it has never been more important for architects to specify energy efficient solutions when designing buildings. For architects, spending money on a hidden design element isn't usually at the top of the priority list. However, investing in thermal bridging preventions can be one of the best decisions.
Penetration of the building envelope can result in energy loss if a transition is not effectively isolated. This makes additional structures such as cladding, balconies and foundation column bases potentially problematic. Concrete balconies, for example, are often a tricky structure to isolate if the correct materials are not used. One of Armatherm's more recent products, the Armatherm CIS Thermal Break, has been developed to eradicate heat transfer through concrete balcony applications. The solution, engineered from the specialist's unique material, is sandwiched between the interior concrete slab and the exterior concrete balcony. This prevents the thermal bridge, ensuring heat transfer does not occur, while also helping to reduce substantial energy loss, increasing the building's overall efficiency.
And it's not just buildings with balconies that are prone to energy transfer issues. Roof and foundation applications also carry a risk if they not correctly isolated, making these buildings inefficient, as well as causing issues such as condensation and mould. With changes currently in effect and potentially more on the horizon, this issue needs to be seriously considered by the architectural community.
The properties of Armatherm's 500 series material can give architects peace of mind that the thermal bridge solution will work structurally and from a design perspective. Here's how:
High load, low thermal conductivity - it is made from an inert, ultra-high density, closed-cell polymer, which offers an exceptional high-load capacity while maintaining very low thermal conductivity characteristics.
Perfect for construction projects - the make-up of the material renders it an excellent solution for a range of construction projects, as it can eradicate thermal bridging, as well as offering the necessary strength to transmit structural forces.
Sought after - a material that offers both strength and excellent thermal properties can be hard to find, making it a revolutionary solution in today's market.
Armatherm has a selection of innovations for a variety of applications in its product range. The Armatherm 500 material and Armatherm FRR, for example, can each transfer a wide variety of loads, making the range suitable for all construction works, as well as being proven to reduce heat transfer by up to 60 per cent.
As the Government continues to put pressure on the construction industry to design and develop buildings that comply with recent energy standards, the issue of energy transfer is high on the agenda. With Armatherm, architects can achieve the aesthetic appeal they have envisaged while designing a building responsibly and that will stand the test of time.
For more information and technical support visit: www.armatherm.com
Contact:
01274 591115
---