Somerset-based manufacturer Artorius Faber creates bespoke British stone flooring, paving & internal architecture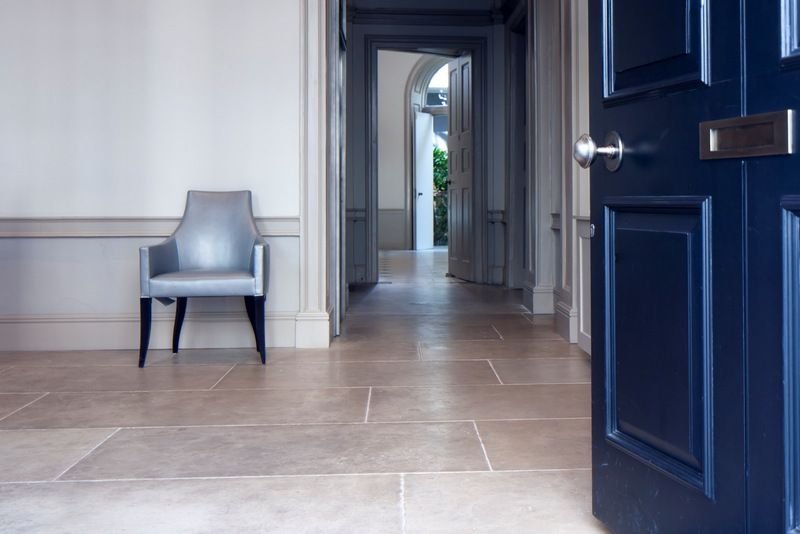 Portland Limestone floor with bespoke patinated finish and 750mm width courses at residential property in Mayfair, London
The British stone flooring and paving manufacturer Artorius Faber creates bespoke compositions which accent the natural attributes of every stone specified, whether a client favours a contemporary pop vibe, enduring hard rock or the sophisitication of something more classical.
Everything is made to order to the precise requirements of the architects, contractors, designers and clients, many of whom regard Artorius Faber's staff as trusted advisors for anything stone related - a reputation that has been gained from their experience of working with stone for over 25 years.
Stone continues to be a discerning choice for both interior and exterior applications from flooring and paving through to cantilevered staircases and the team's keen eye for precision and detail ensures everything they produce is of the highest standard. Whilst British indigenous stone is central to Artorius Faber, where required the team also sources and works with stones from around the world and regularly scours the UK and Europe to secure the best stones.
From project inception to delivery, the Artorius Faber team provides on-going project support and one point of contact which eases some of the project management pressures along the way and minimises the risk of delays. Everything is cut, processed and finished by an experienced team, working from quarry block through to the finished article at Artorius Faber's base in Somerset. From an initial site visit and consultation, project specific samples are prepared for clients to select from. Once the stone and finish are agreed, detailed drawings and renders are produced to bring the vision to life and provide a blueprint to follow.
Innovation is the lifeblood of Artorius Faber, which is constantly experimenting with new stones and finishes to create just the right look. So it's always worth checking in to see what's new.
Two complimentary publications are available to assist clients which are both inspirational and informative. A guide to conservation stones predominantly used in London features a selection of stones best suited to residential and commercial conservation and restoration projects, and outlines specialist services such as matching existing stonework and architectural detailing.
A wide selection of completed projects is featured in Great British Stone, a 250 page hardback book capturing the versatility and beauty of British stone.