Technology has long reshaped the possibilities of architecture. Now, new digital design tools are transforming how structures are imagined and built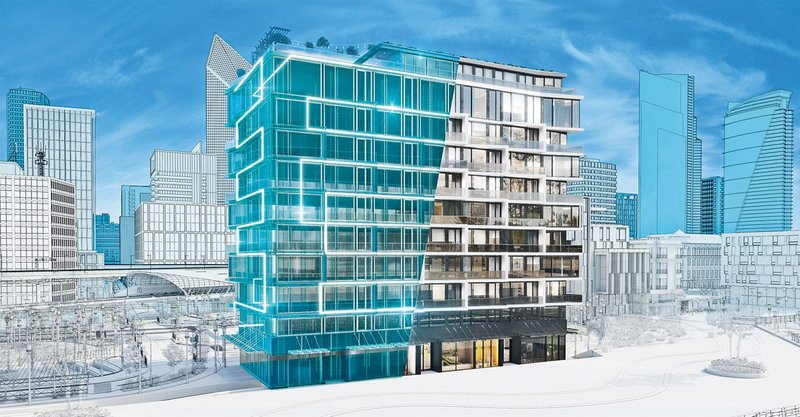 Digital twins provide dynamic, real-time information about building performance.
This is an excerpt from an article that originally appeared on Autodesk's Design & Make, a site dedicated to inspiring construction, manufacturing, engineering and design leaders. Read the full article here
Fashioned like a gleaming silver eye looking ever forward, Dubai's Museum of the Future - a torus-shaped structure that houses an evolving collection of design studios and tech hubs - is a technological marvel.
The curved, streamlined facade is adorned with 3D calligraphic windows; teams of architects and engineers achieved its irregular form using immersive visualisation and digital modelling. In short, technology made this deeply ambitious, complex project possible.
The museum is a fitting symbol for a city investing in innovation and in the broader evolution of architecture and technology.
New digital tools and manufacturing advances have empowered architects and designers, stretching the boundaries of physics and imagination while providing the required complex calculations and visualisations.
The evolving architecture technologies being incorporated into practices will alter workflows and expand the potential of engineering and construction.
How have architecture technologies changed practices?
Architectural history cycles through technological breakthroughs and explosions of creativity, with new tools and building techniques leading to a flowering of new forms.
Mathematical and architectural advancement can be seen throughout history in classical columns, vaults and aqueducts - as well as in the elaborate designs of mosques and temples.
Gothic innovations such as flying buttresses remade blocky cathedrals and helped places of faith soar to new heights.
As engineering and calculations advanced, so did material science and the ambition of builders.
Multi-storey steel and brick buildings in Chicago made way for today's towering high-rises. Poured concrete, and the calculations it required, rapidly evolved - the heavy, rigid material become buoyant, even poetic.
This can be seen in the London Zoo's penguin exhibit designed by engineering legend Ove Arup and in the showy concrete petals, sexy curves and cascarones of structural engineer Felix Candela.
The structural ideas that underpinned skyscrapers evolved using increasingly sophisticated computers and digital modelling tools, from the tube systems of Fazlur Khan, who made the Sears Tower a reality, to the super-thin structures on New York City's Billionaire's Row.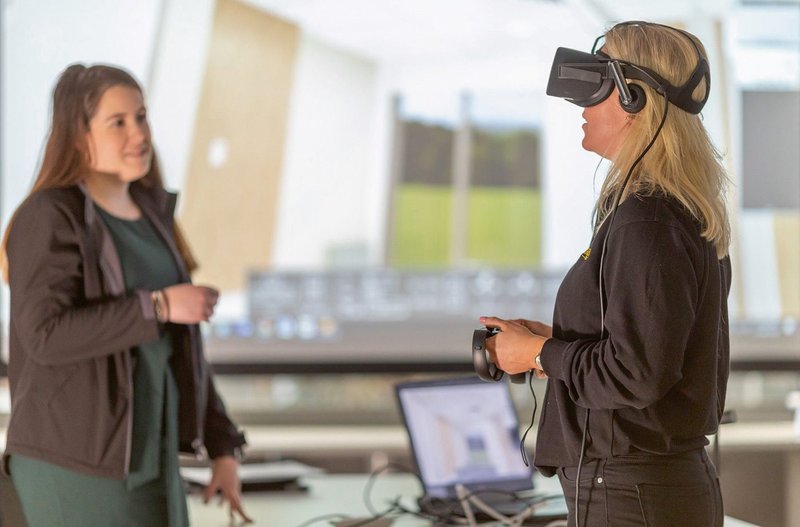 Designers can use virtual reality to simulate walk-throughs in the real world.
Technologies that are changing architecture
Architectural expression and evolution have always been wedded to changes in technology.
This current moment offers myriad new directions for the discipline, thanks to new developments in manufacturing technology, computing power, digital visuals and robotics.
Building information modelling One of the foundation programs behind the digital revolution in architecture, building information modelling (BIM) lets architects capture real-world locations and landscapes and create 3D digital plans, enabling better collaboration with engineers and co-workers. Tools such as Autodesk BIM 360 and Autodesk Build also allow architects to place their plans through numerous simulations and test real-world scenarios.
Big data and digital twins Taking BIM one step further, architects, engineers and building operators use digital twins to create a dynamic digital replica of an existing structure via big data rendering and real-time incorporation of sensor data. This carbon copy unlocks untold scenario tests, including measuring the impact of design changes and renovations and optimising energy use and HVAC systems. The vast volume of data that's collected and analysed by these models can inform future building designs, aiding smart city initiatives that can improve the efficiency and sustainability of entire neighbourhoods.
Artificial intelligence What if any design question could be answered by a computer? What's the most sustainable, material-light way to design this roof? What's the best apartment interior layout, based on thousands of previous designs? What's the right price or bid for construction materials? That's the current reality for architects and engineers, thanks to advances in artificial intelligence (AI) and machine learning, which can take oversize data sets and, with the right prompt, find efficient design solutions. These powerful logic models can take the seed of an idea and create a garden of possibilities, from planned developments maximised for green space and energy efficiency to construction sites where material orders, deviations from blueprints and safety issues are automated and overseen by AI. AI can also help evaluate potential build sites, saving developers weeks or months of research.
For more information and technical support, visit autodesk.co.uk

Contact:
redshift@autodesk.com
---