The waterproofing specialist has installed Wilotekt-Plus, Ecoflex and Starcoat systems at a major development in south-west London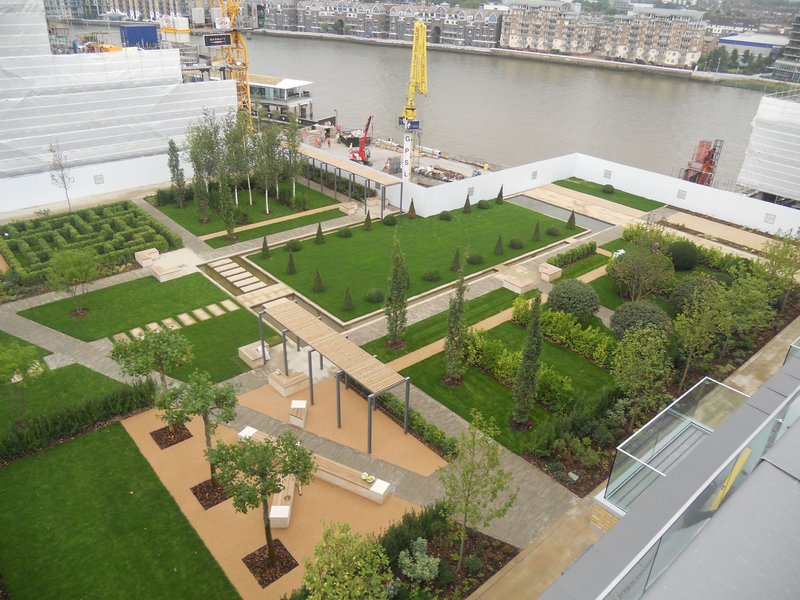 Axter specialises in the design and specification of multi-disciplinary waterproofing systems, including green roofs, synthetic and reinforced bituminous membranes. Fulham Wharf is a prestigious development in the heart of London that successfully implemented three of Axter's systems and is now one of London's most coveted addresses.
Striking architecture, a variety of homes and amenities, as well as enviable landscaped outside space with access to the river Thames makes Fulham Wharf a much sought after development. With such a range of requirements, and the necessity for expert materials to ensure a build that would not fail, Axter knew it was the right waterproofing designer and manufacturer for the project.
Axter supplied Wilotekt® - Plus, a robust, inverted, second generation hot melt structural waterproofing and insulation system, that met all the demands of this challenging project. With the redevelopment of an existing supermarket and the simultaneous construction of 463 new homes, it was paramount that the waterproofing was resilient, capable of withstanding construction traffic and adaptable to suit the variety of roof finishes required.
Other challenges including the limited site access and necessity to keep the existing supermarket fully operational during construction meant that fast installation and careful management was essential.
The project utilised three core disciplines within Axter's system portfolio: Wilotekt-Plus hot melt structural waterproofing, Ecoflex single ply and Starcoat liquid membranes. Careful design consideration and bespoke intricate details were provided to ensure Axter's driving philosophy of the right system in the right application was employed successfully and that the building would perform to the highest standards.
For more information and technical support visit: www.axter.co.uk
Contact:
01473 724056
---