How do you achieve a sympathetic conversion of a building with beautiful interior beams while at the same time provide quality thermal insulation?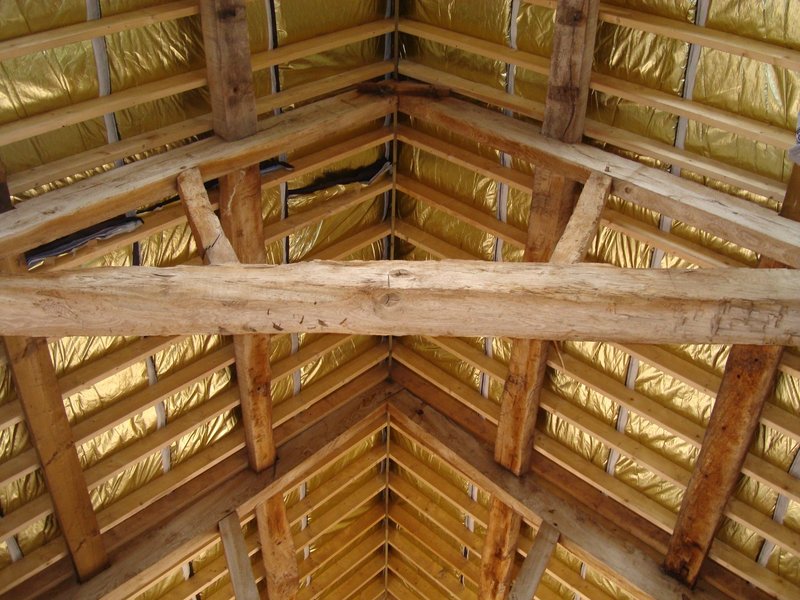 Engineering consultancy MKP has a reputation for engineering excellence, combining best practice solutions with innovation, and they were looking to use products in their own offices that would reflect these values. As engineers dealing with design parameters every day there's no pulling the wool over their eyes when it comes to performance and living up to the claimed specifications.
For their new offices MKP chose to convert a range of Grade II barns at Warren Farm dating from the eighteenth century.The buildings would showcase the beautiful features of the barns but reflect the very best in sustainable building practices. So it was good to know that their insulation of choice was TLX Gold, which combines insulation with an integral breather membrane.
TLX Gold was chosen not only because it's breathability ensures that there is no condensation risk, but it is also able to alter its rate of water vapour transport according to the humidity conditions. Using TLX Gold as part of a system with foiled rigid board, MKP were able to achieve U = 0.26 W/m2K with no risk of condensation using just 80mm PIR board.
The end result was a warm office with accommodation inside a building retaining its period features.