Vero Air is the next chapter in the success story of Duravit's Vero range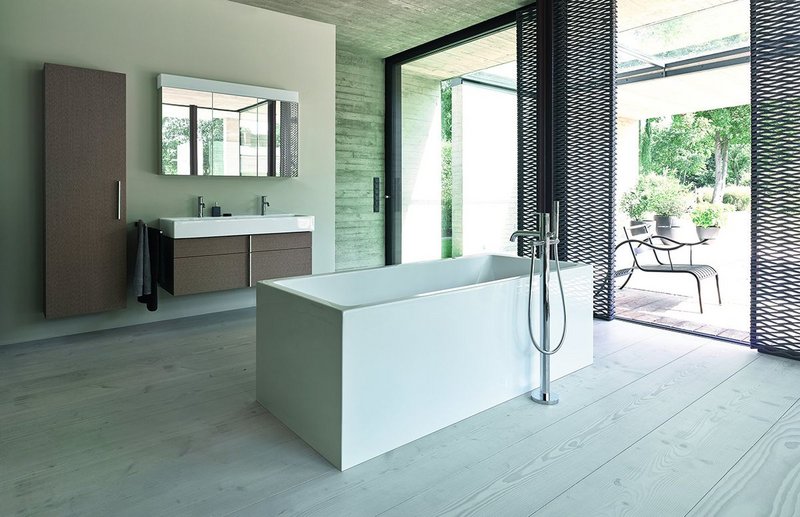 New for 2017, Duravit presents Vero Air, the next development in the successful Vero series. The new collection retains the iconic, rectangular character of the Vero washbasins while introducing new technical distinctions. Through the recent additions of rimless toilets, a new range of bathtubs and various pieces of furniture using c-bonded technology, Vero Air has become a complete bathroom range while retaining its strong, design-focused identity.
When first launched in 2001, Duravit's Vero range laid the foundation for architectural bathroom design. With its understated rectangular form, the successful series concentrates on the essentials and can be combined in a versatile manner. Throughout the creation of the Vero Air bathroom range, Duravit has consistently adhered to the distinctive design language of its predecessor.
The range's washbasins and bathtubs impress with reduced edges and a striking linear charm. State-of-the-art technologies used in Duravit's manufacturing processes allowed for this extremely precise design.
Specifically, the straight interior surface and precise edges of the Vero Air washbasins reflect the collection's distinct look. The washbasins are available in five sizes (500mm to 1200mm), and the above-counter basins come in two sizes (500mm and 600mm). They can be combined with other furniture from the Vero series (designed by Kurt Merki Jr) or from the L-Cube range (designed by Christian Werner). The new washbasins have been specially adapted to coordinate with these furniture options: a minimised overhang on the vanity units emphasises the linear design of Vero Air. Consumers can also select c-bonded technology, in which the ceramic is bonded to the furniture to produce a minimalist masterpiece – a combination currently only offered in this form by Duravit.
The striking design of the Vero Air bathtub is a logical continuation of the Vero design language. By optimising the radii and wall thicknesses (55mm), the iconic washbasin design is reflected in the acrylic bathtub's monolithic form, available in four sizes, as a freestanding or built-in version (from 1700 x 700mm to 1900 x 900mm). A special extra feature is the new, discreetly integrated air whirl system with Piezo buttons. This special push button contains no moveable mechanical parts and is as a result extremely low-maintenance.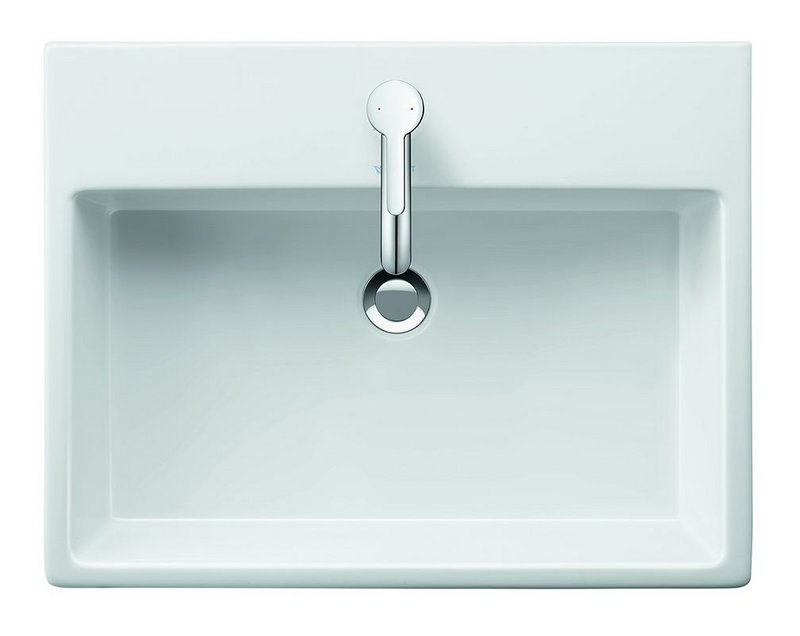 The series' toilets and bidets adhere to the classic rectangular Vero form. The toilet seat and cover can be easily removed for cleaning with the press of a side button. Duravit has optimised the flushing system specifically for the square geometry of the toilet: innovative Rimless technology demonstrates outstanding performance by flushing the entire inner surface of the bowl. Clever features have been added for greater comfort and hygiene, including the use of HygieneGlaze 2.0 and the optional SensoWash Slim shower-toilet seat, both of which meet the highest standards.
For more information visit www.duravit.co.uk or pro.duravit.co.uk
---