Discover the world's first Integrated Doors – designed for inside-outside living without compromise by Centor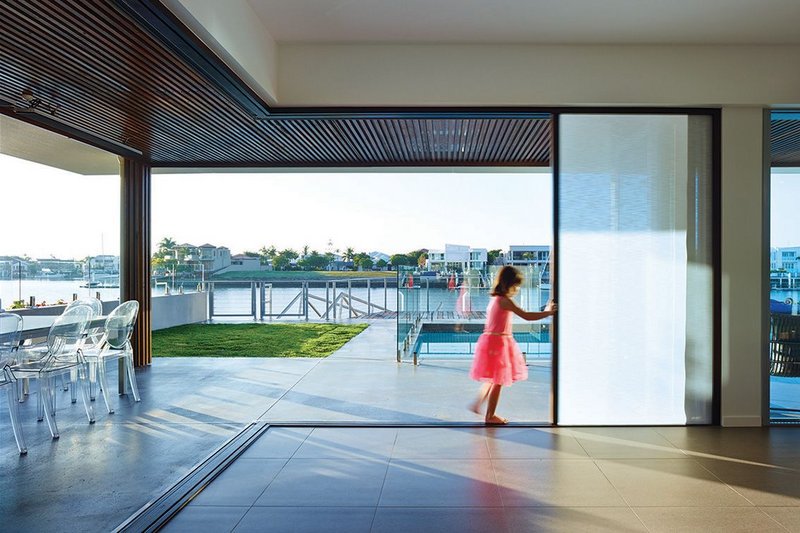 Award-winning Centor Integrated Doors combine smart engineering with stylish design to connect people to the world outside. Now homeowners can enjoy all the benefits of inside-outside living all year round – without any compromises.
The door, built-in screen and shade, and Centor's patent-pending hardware are all integrated into one beautifully designed system. Each component works seamlessly with the next for smooth fingertip operation and slim sightlines perfectly frame the views.
All hardware is hidden from sight to avoid visual distractions – including the Centor AutoLatchTM, which allows door panels to be closed and latched in a single action.
The innovative screens and shades control insects, sunlight, privacy and airflow, and retract completely and discreetly into the door frame when not in use. The screens are available in two mesh types, controlling even the smallest insects, while the shades feature light-filtering and blackout options. There's a choice of three fabric patterns with a range of colours offered in each.
Suitable for many styles of home, the doors are available with a solid wood interior and painted aluminium exterior, for warmth and durability, or all aluminium for a contemporary look.
All Centor Integrated Doors are made to order – including Folding, French and Single door options.
For more information and technical support visit: centor.com
Contact:
01217 012 500
Centor Europe Ltd, 610 Solar Park, Highlands Road, Solihull, B90 4SH, UK
---