Ibstock's handmade bricks create the sweeping curves of this distinctive Oxford house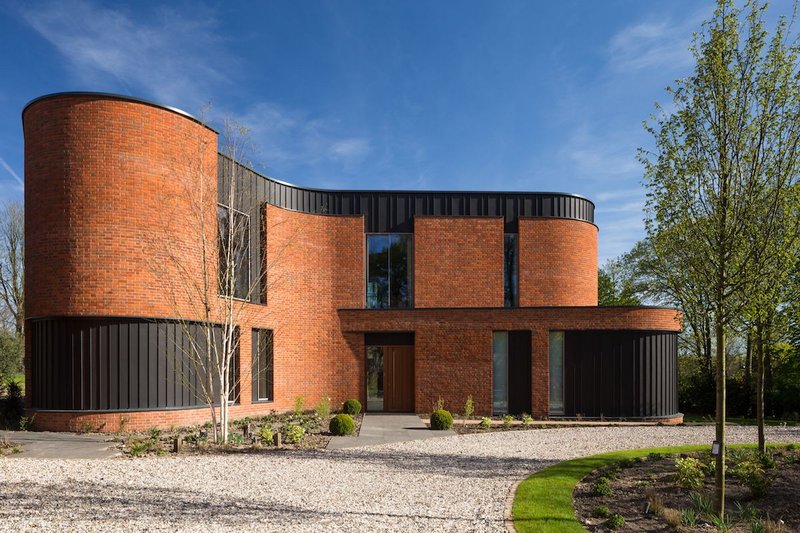 Handmade bricks offer the ability to mix colours, textures and sizes, which can't be achieved with the use of standard bricks. The demand for bespoke bricks is increasing in the UK, as a growing number of projects require individual personality and integrity. One example is Incurvo, designed by architect Adrian James, using Handmade Red Multi produced at the Ibstock Swanage Factory.
With its luminous earthy orange hue, the Oxford villa beckons the visitor around its sweeping curves. Each brick is filled with unique characteristics, as they are hand produced by skilled brick makers using techniques handed down from previous generations. The expertise of the Swanage factory lies in its ability to create purpose made bricks through a traditional method, extracting clay from the same quarry for the last 150 years.
The home's interior is a place to pause and rest while looking out at breath-taking panoramic views of the garden, trees and the Chiltern landscape beyond. Passivhaus principles have been adhered to throughout the build, meeting stringent benchmarks for insulation, thermal bridging, airtightness and thermal comfort.