Selectaglaze's secondary glazing reinforces the weak parts of an existing facade for vulnerable locations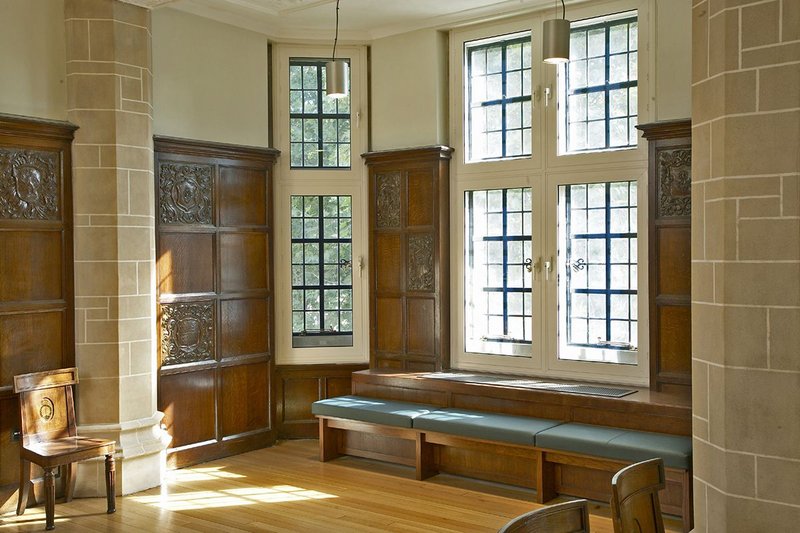 Court building
Whether at home, place of work or even at a hotel, it is essential to feel safe from intruders. When the buildings are in vulnerable, high-profile areas with high-profile occupants, many want to feel secure against the possible effects of bomb blast.
Selectaglaze's independent window is fitted behind the existing window, using robust frames, secure locks and strengthened glass. With an array of designs, bespoke manufacture and attention to detail ensure that the additional secure barrier is sympathetic to the original window style and interior decor.
Selectaglaze products achieve 'Police Preferred Product' status under the Secured by Design initiative, which protects against opportunistic forced entry. When the attack is likely to be planned and sustained, products rated to test levels SR1, SR2 and SR3 of the Loss Prevention standard LPS 1175 are more appropriate.
In the event of a blast, it is important to mitigate the damaging and potentially lethal effects of flying glass. Selectaglaze frames and locks are designed to absorb the significant pressures arising from a blast wave. Laminated glass is specified with an integral sheet of plastic (PVB) material that stretches and holds the glass safely together. The windows are tested using standard ISO 16933. Relatively slim frames glazed with 6.8mm laminate glass will survive at 45m from a vehicle bomb, but more robust frames glazed with 9.5mm or 11.5mm laminate glass are needed if the building is high profile and the distance from the bomb shortens to 25m.