Bobrick's 3-in-1 unit scores on sustainability and reduced cost in use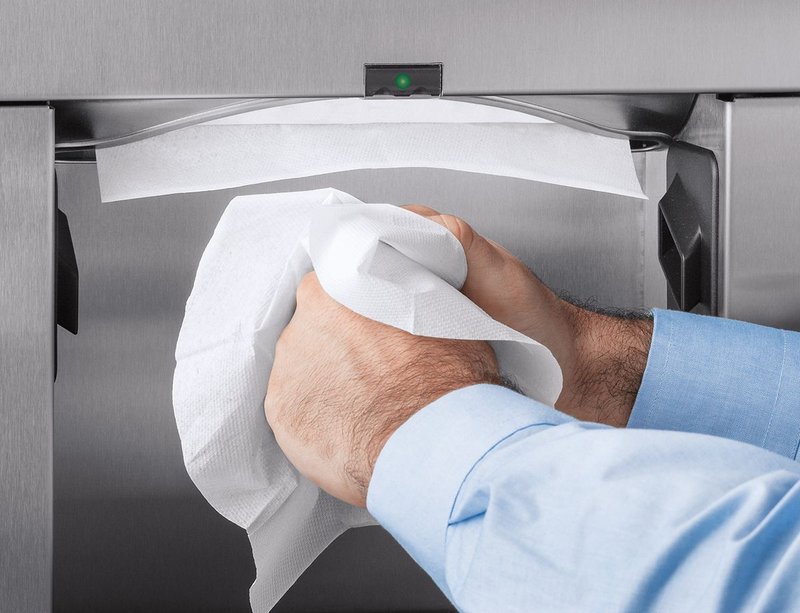 Manufacturer Bobrick says its B-38030 TrimLine 3-in-1 will change the way we dry our hands by combining the best features of paper towel dispensers and warm air dryers in one ingenious unit.
Sleek and sophisticated, the B-38030 includes flush locks, a space-saving 100mm cabinet depth, concealed flange and drawn satin-finished stainless steel doors. The minimalist characteristics of the TrimLineSeries complement any washroom, and the low 72dBA sound level is ideal for businesses from Class A offices to fine restaurants.
The unit offers users a 900 watt, high-performance dual air hand dryer with a single paper towel to thoroughly dry hands. This unique combination in a centralised zone contributes to sustainable building operation by reducing paper towel consumption and electricity usage.
Studies show that damp hands produce more bacteria. Utilising both drying methods provides a more complete dry, which reduces the risk of the growth of germs.
Another exclusive feature of the B-38030 is its patented TowelMate accessory that ensures a single paper towel is delivered with each pull. TowelMate reduces paper towel usage by up to 20%. It uses non-proprietary C- or multi-fold towels, allowing building owners and managers to source cost-effectively on the open market.
This unit complies with Document M accessibility regulations by locating the paper dispenser, hand dryer air outlets and waste disposal opening within required height ranges. Additionally, the 100mm depth enables the B-38030 3-in-1 to be fully recessed within standard-depth wall space.