When Knightsbridge hotel The Berkeley renovated its lobby, Boon Edam's eye-catching revolving door was a key element of the project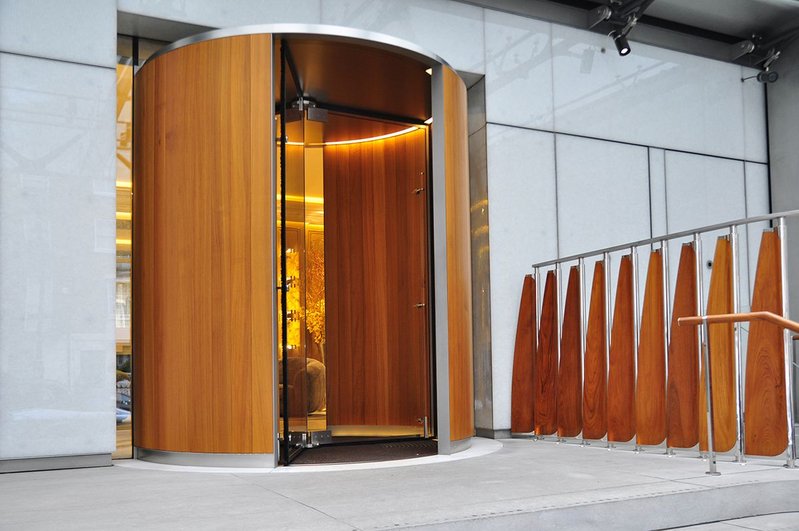 The Berkeley is a luxurious and iconic hotel in the fashionable district of Knightsbridge, London. Its entrance required a renovation that would give guests an instant welcome upon arrival, while also providing the practical function of meeting access needs. The entrance and welcome given by a hotel provides the guest with an indication of what to expect from their stay, so the entry solution was a key consideration within the renovation project.
With a constant flow of visitors in and out of the lobby, the entrance door is vital in maintaining a comfortable climate and pleasant atmosphere for guests. As sliding or swinging doors expose lobby areas to outside elements, the specification called for a revolving door. Boon Edam was appointed to provide a tailored solution that could meet all the specific functional requirements, without needing to compromise on the luxurious style and quality desired.
The high-end nature of The Berkeley meant attention to detail was paramount, so Boon Edam's team of experts engineered a bespoke solution based upon Boon Edam's Crystal Tourniket door. Its almost entirely glass construction, with added stainless steel accents to support the solidity of the door, makes it one of the most impressive and eye-catching revolving doors available.
The Berkeley now has a grand lobby that utilises natural wood in the drum wall of the Crystal Tourniket revolving door to provide guests with a warm and elegant welcome. In combination with the all-glass door set and modern lighting, the bespoke solution truly reflects the prestigious Berkeley brand.
For more information and technical support visit www.boonedam.co.uk
Contact
01233 505900
contact@boonedam.co.uk
---