Boon Edam's Swinglane 900 speed access gate is customised to meet all requirements at 240 Blackfriars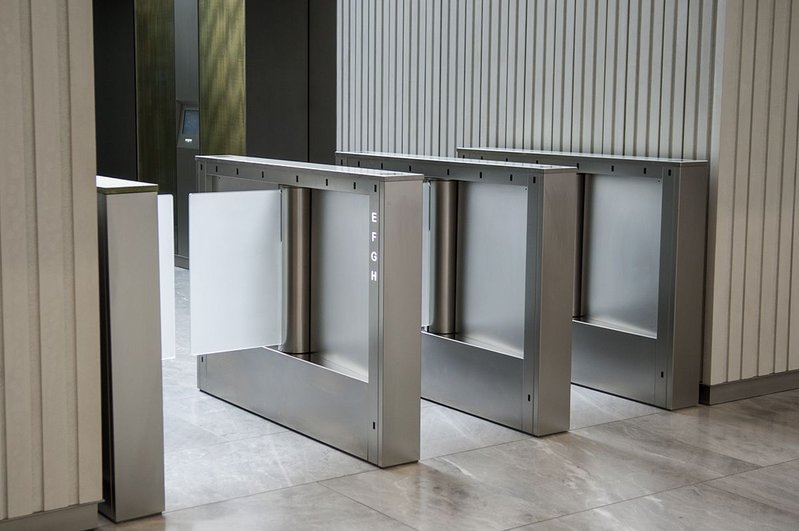 Boon Edam's Swinglane 900 speed access gate.
The need for security measures in large buildings is paramount, yet one size won't fit all. Requirements vary according to factors such as the building's usage, visitor numbers and location. Boon Edam, global entry expert, has developed a customisable range of security lanes which prove security can be stylish, functional and blend in seamlessly with your building's interior.
Boon Edam's Swinglane 900 is a high capacity speed gate. It consists of two slim units that contain an advanced sensor system which tracks users as they pass through. This ensures no unauthorised access is attempted and maintains a high throughput of up to 30 people per minute. The design of the Swinglane 900 allows for multiple customisations when a unique style and finish is specified, resulting in a bespoke entry solution which meets all requirements.
A set of Swinglane 900s achieves a sleek appearance at 240 Blackfriars, a new office development on Blackfriars Road in London (pictured). The security lanes are integrated with Lift Call Destination Technology, finished with custom frosted glass panels and include designated disabled access.
Boon Edam says its 140 years of experience in creating quality engineered entrance products enables it to deliver future proof solutions by working closely with the client to understand their requirements.