Drainage expert Brett Martin's new CPD explains how to specify the most appropriate rainwater system and why its cast iron style Cascade meet standards and is cost effective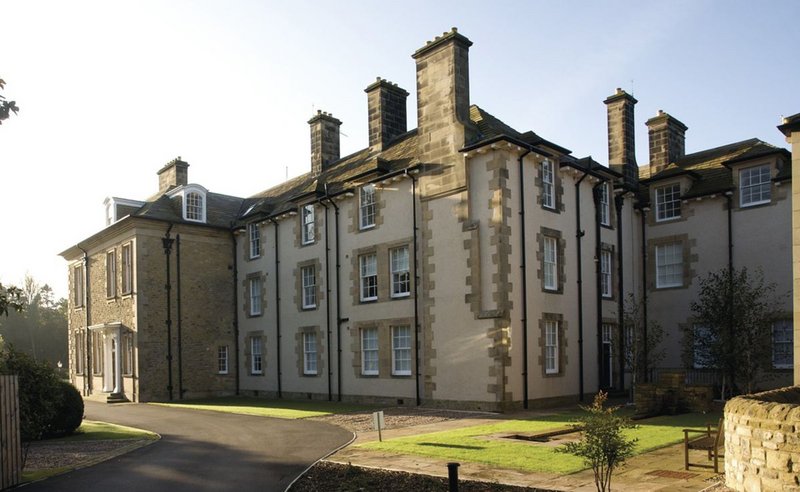 Brett Martin's cast iron style downpipes can be specified on heritage sensitive projects.
The RIBA-approved CPD 'Specifying an alternative to traditional rainwater systems' is designed to help architects and developers meet heritage aesthetics in a practical and cost effective way. It looks at industry standards and regulations, specification requirements, design and installation, as well as performance and maintenance and health and safety considerations. The CPD includes case study examples featuring Brett Martin's Cascade cast iron style rainwater systems across a wide range of applications.
Suitable for both new build and refurbishment projects, and widely supported by planning officers for even the most challenging historic projects, Cascade offers all the benefits of traditional style with modern high performance plastic. It provides lower maintenance, is a fraction of the price of cast iron and will not compromise architectural integrity.
To enhance the range Brett Martin has also now launched a new colour option called Chartwell Green to the mix of eight heritage tones. This allows architects to coordinate with windows and doors in this increasingly popular colour. Other heritage colours include Classic Black, Anthracite Grey, Oxford Blue, Olive Green, Graphite Grey, Sandstone and Porcelain White – all of which cater to the subtle nuances of local vernacular architecture, as well as reflect the trend for priming and painting traditional systems. The complete colour range delivers the traditional appearance of cast iron with the convenience of modern plastic.
Designed with full consideration to original features, dimensions and detailing, the high-quality Cascade pipework, fittings and hoppers create a cast iron look for less. The comprehensive range of gutters and downpipes feature authentic architectural detailing and a choice of Ogee, Bath, Gothic or motif hopper designs, water butts and planters, as well as a complementary soil system. It can meet the aesthetic requirements of new build projects where traditional style is required, as well as sympathetic refurbishments and restoration projects.
There are three styles of domestic gutter to choose from: 106mm profiled ogee, 112mm half round and 115mm deep profile for larger or steeper roofs which use 68mm round or 65mm square downpipes. For commercial projects there is a high-capacity 170mm round style gutter with 105mm round and 4 inch by 3 inch rectangular downpipe choice.
The Cascade system has been proven on a wide range of projects, including domestic refurbishments, church and barn conversions, Georgian and Victorian shop frontages, flats and apartments, as well as schools and hotels. Designed and developed by Brett Martin Plumbing and Drainage, it incorporates more than 60 years' experience of plastics technology and a unique patented manufacturing process to achieve an authentic cast iron finish.
Providing the appearance of traditional cast iron, the plastic versions are also easier and quicker to install as they are lighter and do not need to be cut to size using grinders before being primed, sealed and finished on site. This makes Cascade safer and more cost-effective to install. It is also maintenance-free, UV stabilised, resistant to rust or corrosion, and comes with a 10-year guarantee.

For more information and technical support visit: www.brettmartin.com and watch CPD video 'Specifying an alternative to traditional rainwater systems' here.
---