Newport Street Gallery, London receives high praise for its bespoke brickwork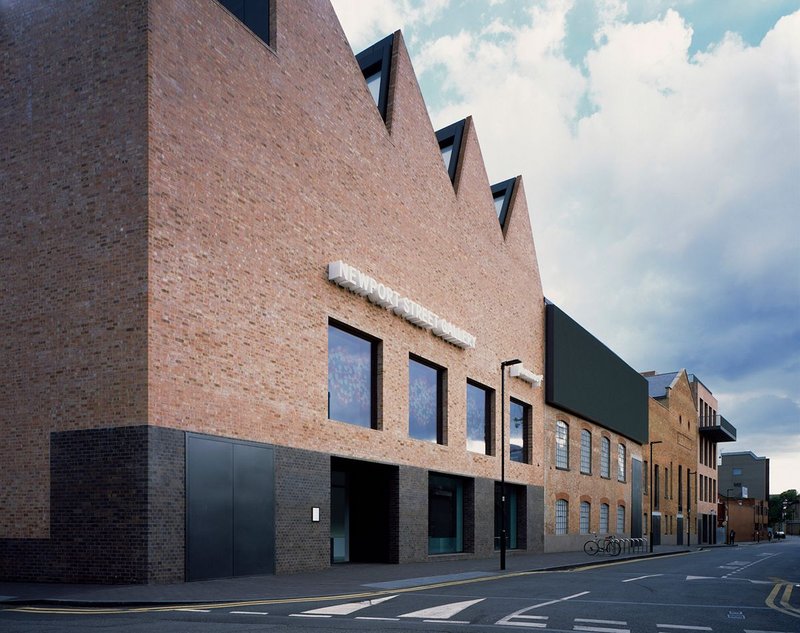 Newport Street Gallery in Vauxhall, London designed by Caruso St John with brickwork by Northcot.

Credit: Helene Binet
Winner of the prestigious 2016 Stirling Prize, a RIBA National Award and also the 'Supreme Winner' of the BDA Brick Awards the Newport Street Gallery has received high praise for its bespoke brickwork.
Designed by Caruso St John Architects, the gallery occupies a terrace of new-build and refurbished blocks that line Newport Street's eastern side opposite the elevated railway arches in Vauxhall, South London.
The project involved the conversion of three listed buildings, which were purpose-built in 1913 as scenery painting workshops for the booming Victorian theatre industry in the West End. The gallery runs the length of the street, with the three Victorian buildings flanked at either side by new ones.
The new semi-industrial facades were made with two distinct bespoke blends of brick specially created by Northcot Brick, a manufacturer known for its advanced colour-matching expertise and traditional techniques, to closely match the 'common' style brick of the listed buildings.
The majority was constructed in Newport light blend, a hard pale brick, and Newport dark blend. 181,000 of the former were used and 17,000 of the latter, both of which laid in a mixture of header and stretcher bonds.
In addition, 6,000 bespoke handmade and standard machine made special shapes were manufactured to the architect's specifications to match both blend types.
Michael Brown, managing director Northcot Brick said, "To be associated with both the Stirling Prize and the BDA 'Supreme Award' is a remarkable achievement, which underlines the value that our tailored brickwork and sophisticated bespoking capability can bring to architectural projects."
Watch a video interviewing the architect, or read a case study for more information about this award winning project.
Northcot works closely with architects, creating bespoke brick types, blends and shapes in order to help architects realise their unique vision.
For more information or technical inquiries please visit:
To download Northcot's brochure please visit:
www.northcotbrick.co.uk/assets/northcotbrochure
Contact:
01386 700551
---