Renowned for an ever-innovative approach to bathrooms, Crosswater has developed a range of digital basin mixers that combine cutting edge modern style and technology with intelligent practicality.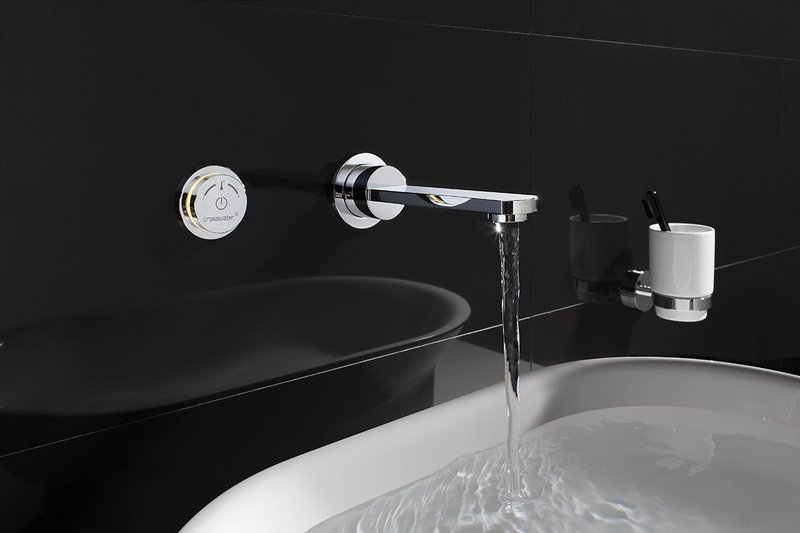 Wisp Digital mixer with basin
Launched during April 2014, these striking taps are a natural extension of Crosswater Digital's multi-outlet water delivery system for showers and baths.
Simple controls that move at the touch of a finger and indicate temperature with a colour changing light are the key feature. The controls can be deck or wall mounted, providing the perfect clutter free solution for contemporary countertop or undermount basins. 'This range represents a real advance in water control,' says Crosswater's Digital Manager Pete Mersh. 'The controls reflect the current trend for fuss-free design and are the perfect partner for classic or modern sanitaryware. The light ring around the edge of the control gives a clear indication of temperature and flow is restricted to five litres per minute to save water.' The controls have three memory temperature settings to suit individual preferences.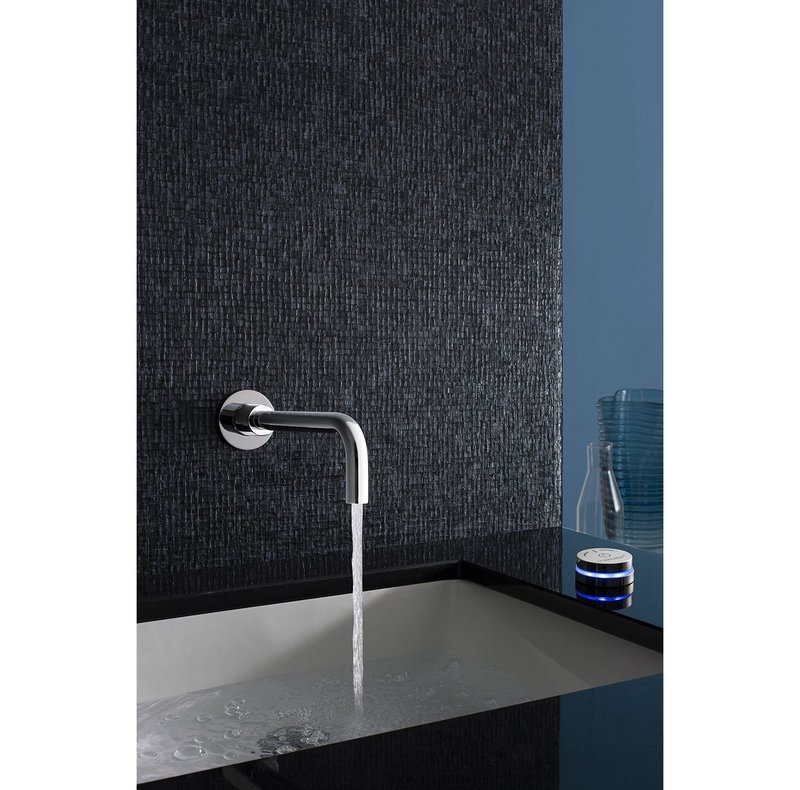 Pro Digital Blue Set
Digital control is available on the Wisp and Pro ranges. Wisp is a flat, super slim wall spout available with either a separate digital control that can be deck or wall mounted or on a wall plate that includes the control. Curvy swan neck Pro (shown here) includes one basin mounted and five wall mounted styles with a choice of longer spouts to suit the latest vessel or under-counter basins.
---
Click here to watch a video on how the controls work.