Building solutions provider Build Aviator discusses common compliance issues in a dwelling - and the tools available to architects to minimise the likelihood of them arising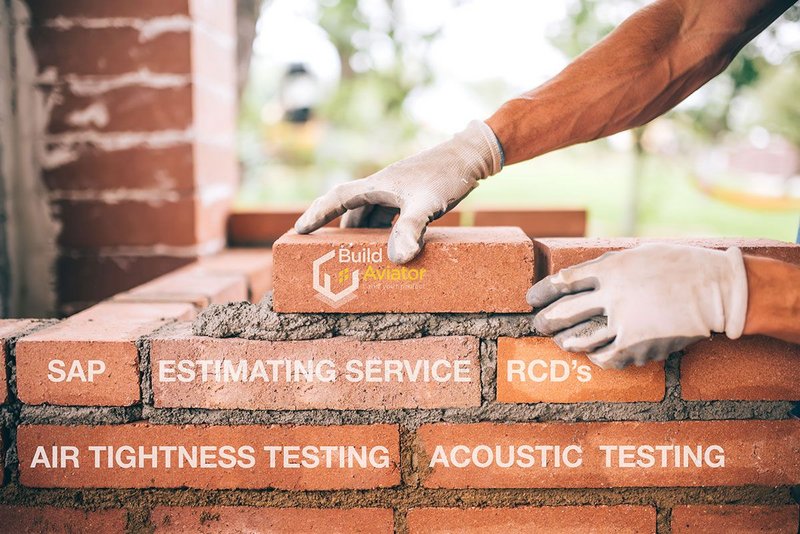 There are many compliance issues that can arise when constructing a building, but problems affecting architects will usually occur between the design and build stages of a project. With this in mind, what are the key points for architects to consider?
As-built not meeting as-designed
One common problem is deviation between the as-designed and as-built Standard Assessment Procedure (SAP). This could lead to costly remedial work to rectify if the as-built SAP indicates the building doesn't meet minimum energy performance standards.
So how can this be mitigated? Bringing product procurement forwards can minimise risk. If materials are ordered once the as-designed SAP has been approved by Building Control, this will provide ample time for merchants to ensure they have the stock in place for when construction begins, reducing the risk of alternative materials being used during the build, which may not meet requirements.
Build Aviator can conduct a SAP assessment alongside an estimate to make specification and procurement work hand in hand. With both services the architect gets SAP guidance, a full specification and a list of materials available locally using Build Aviator's live product file.
Product alterations
Unless a product has been inputted into SAP software to obtain verification that it won't impact performance, it should not be chosen as an alternative. One unsuitable product substitution can cause major issues, which is why it is vital to take measures to keep the specification the same. Risk can be further reduced by pre-ordering.
Thermal bridging
Thermal bridging occurs where two or more construction elements meet, such as around windows and doors and where external walls and roofs meet. Build Aviator has worked with Local Authority Building Control (LABC) to limit thermal bridges through construction with the development of Registered Construction Details (RCDs). These have been created to assist architects and builders with thermal bridges. The details illustrate how to achieve continuity in insulation through junctions in a dwelling.
Build Aviator and LABC have worked in conjunction to make these RCDs as informative and helpful as possible, by integrating various product options into each RCD to assist with material procurement.
For more information and technical support, visit buildaviator.co.uk
Contact:
0121 328 9150 to request a guide of common compliance pitfalls.
---