Brick manufacturer MBH continues to be ahead of the curve with its latest release of brick, pavers and roof tile files for BIM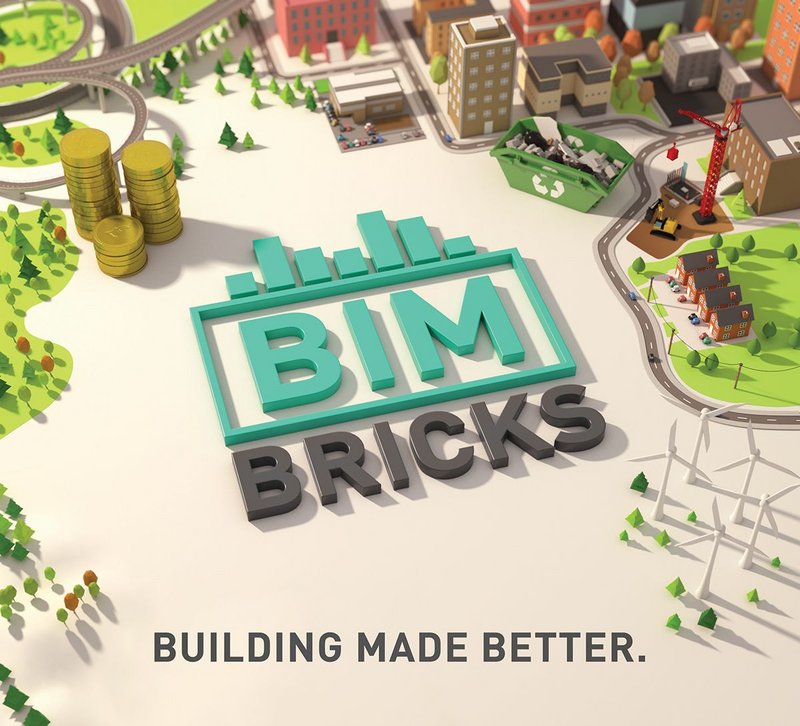 Michelmersh Brick Holdings (MBH) remains at the forefront of industry innovation, by continuing to invest and evolve its manufacturing processes as well as offer intuitive, informative and supportive product data through the most up-to-date construction technology procedures. Acting rapidly on the Government's Construction Strategy published in May 2011, MBH responded with its first range of clay products files. As the first brick manufacturer to introduce Building Information Modelling (BIM) files in the UK, it is now delighted to announce the release of its 'V2' files earlier this year. The files include bricks, pavers and roof tile products and include improved textures and a wider breadth of product meta-data through easy to use schedule material take-off sheets.
The company has embraced and embarked on the government's programme for sector modernisation with two objectives: to reduce capital cost and the carbon burden from the construction and operation of the built environment. Central to these ambitions is the adoption of information rich BIM technologies, process and collaborative behaviours that will unlock more efficient ways of working at all stages of the projects life-cycle.
MBH has therefore introduced bimbricks.com, the one-stop website for designers, contractors, facilitators and BIM managers to visit, explore, download and interact with freely available files and product information.
Frank Hanna, joint chief executive officer of MBH, proudly states: 'bimbricks.com is aimed at helping designers and architects, aided by the launch of our short film animation. The website offers a clean, simple place to access all the new high resolution BIM data, catalogues and certifications of all our products to use in their projects. The rapid changes in technology and building practices means it is essential to have a platform that can keep up to speed with government policies for professionals, assist in creativity and provide information for the construction management processes of the future built environment.
'Sustainability is a vital component of heavy industry practices and the concept of BIM is aimed right at the heart of this, actively encouraging builders and manufacturers to work in a green and collaborative way, reducing waste and saving money.'
As well as the dedicated bimbricks.com site, MBH has created a short animation explaining the many benefits of its BIM files. It has also launched a wide variety of bimbricks.com social media channels, highlighting the pioneering and inspirational uses of brick in architecture. It believes the rich content on the platform will create an exciting new forum for debate, discussion and sharing of beautiful design. This launch also aims to switch on new, existing and prospective users of BIM to MBH's offering via a soft approach. It will emphasise the manufacturer's ability to offer bespoke products of high quality craftsmanship, alongside high standards of customer service to attract an increasing following.
For more information and technical support visit: www.bimbricks.com
---