How do you get the right systems and approaches to people in place to build a resilient architectural practice? Expert speakers discuss costs and competition, shocks and recruitment issues
'We're not taught as architecture students how to run a business', states Paula Willmore of Willmore Isles Architects in Bristol. This is even though successful practice relies on business acumen as much as creative excellence. Indeed, the ARB requires architects to implement 'effective systems' and that 'projects are regularly monitored and reviewed' to ensure professionalism. Implementing effective systems – not only technological, financial or project-based, but also relating to people and how values are lived out – is essential to building a business that is resilient to change, be it within the practice, the industry or wider society. This important subject was tackled in the RIBAJ and Deltek seminar on business resilience for small and medium practices, to watch the full event click on the video above.
In her opening remarks, RIBAJ publishing director Helen Castle outlines some of the repercussions of today's political and economic climate on our sector: supply chain issues, skills gaps and talent crises, plus the financial pinch of high inflation and low economic growth. These adverse conditions were first reflected in April's RIBA Future Trends survey, which fell 14 points to +5 - the biggest decline since lockdown.
To survive in such a climate, says Helen, practices must build robustness in a holistic way – one that involves garnering a deep understanding of practical operations, financial position and fundamentally invests in people.
Architect Mark Kemp of Place Architects in Cornwall is firmly in agreement. His book, the RIBA Good Practice Guide to Business Resilience, focuses on 'organisations' and 'people' in equal measure. 'Growth is essential. Businesses are organic and, if organic things do not grow, they die', he begins. 'You are in business to make money and, to do this, it is vital that you know your business in detail.' His advice is pithy and straightforward to implement, beginning with the importance of clarifying four key statements: the business mission, vision, business plan and strategic plan. Together these inform a business's day-to-day culture while aspiring to a realistically attainable future. He recommends a variety of methods for monitoring and analysing different business areas, which in turn lead to a more focused and relevant approach to resource allocation, marketing, identifying sectors in which to expand and so on. This knowledge mitigates risk: 'It will help you to make judgement calls in the future, so that you can make decisions knowing the consequences.'
Megan Miller, director of product marketing at Deltek, defines in further detail the areas presenting the greatest day-to-day challenges for architects. Her Deltek Clarity and Pulse studies reported on technology, project management, human capital management and business development trends within the industry. Competing priorities, poorly defined scopes, inaccurate project costs and timeline forecasting were the most cited project-based challenges. 'Busywork' relating to sketching, site inspections and field reports were identified as problematic by 48 per cent of UK practitioners surveyed.
With 45 per cent of projects over budget and 66 per cent behind schedule, more effective industry-specific technology systems are clearly needed. Deltek ArchiSnapper is such a solution, bringing coherence to project management, integrating timesheets, expenses, client relationship management and field reporting, accessible on multiple devices for use on site.
Megan reiterates that knowledge is power: understanding bottlenecks in the pipeline reduces their risk of recurrence. However, an ad-hoc or unscalable approach to IT or a misalignment with company strategy, hinders resilience.
The Pulse study reveals the experience of employees at a range of career stages, not only from leadership level. And, as Mark Kemp makes clear, at the highest, most abstract level of business planning - the company vision - people should take centre stage. He defines the vision as 'a concise outline of what your practice aims to achieve for the future, providing direction and purpose for the business and it staff'. Involving staff lets them help achieve the business goals; sharing information and decision-making encourages unexpected solutions. Training should align to individuals as well as to business plans and, crucially, 'as a leader you should model the behaviour you expect'.
Willmore Isles is particularly invested here, with 'growth and empowerment of our people' forming part of the company's vision and values statement. In 2016, the practice became an Employee Ownership Trust (EOT), which Paula considers key to the business's success. In an EOT, current employees own the majority of shares, incentivising them to contribute to success while introducing accountability from the business to staff. 'We want to live our values,' explains Paula. 'We want to have a work-life balance, support staff with career development and deliver high quality designs for our clients and their end users … We need to look after our people and to do this we need to understand our business.' Mark emphatically agrees: 'It's all about the people – get them on board', he says.
The coming years are certain to be turbulent. But as Helen Castle aptly concludes: 'Resilience is about how to thrive in altered circumstances. Despite uncertainty, new opportunities emerge and, as an innovative profession, architects provide important services for a changing society.'
Business resilience: 8 key points to take away
Choose your mentors. These will change over time as your practice evolves, but they will be on your side.
Doing your own bookkeeping is not a good use of resource. Work with individual financial experts - such as accountants - who understand your practice and have your back.
Involve your staff. From the board level downwards, understand the values of your practice so that your work lives these values.
Understand your business. Keep detailed, tailored records, analyse them and use them to make informed future decisions.
Explore what trends signify. You might identify a new area in which to expand that will lead to growth.
Don't fight growth; aim for it. You define the direction and pace, but aiming for growth is essential to profitability.
Take time out from the day-to-day to think about the future. Think about the practice's vision and consider succession planning for your business.
Not everything will work; expect change; don't give up - learn.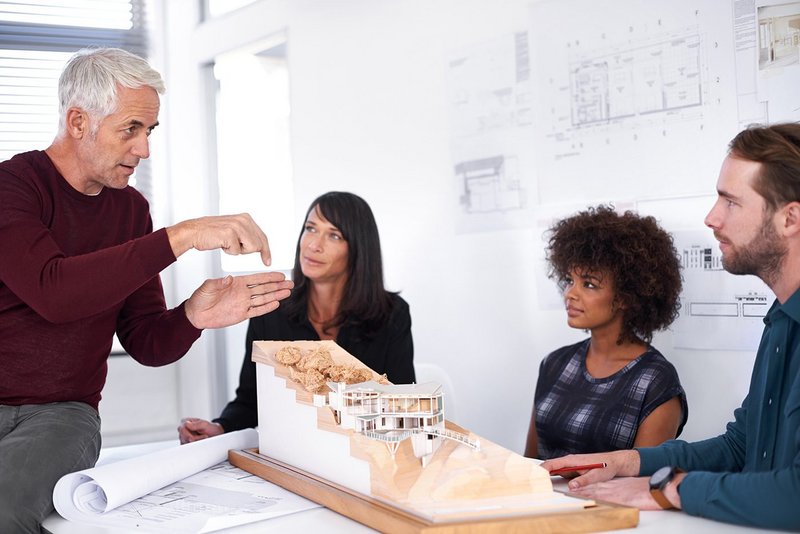 Programme
Welcome and introduction
Helen Castle, publishing director, RIBA Journal
Good Practice Guide: Business Resilience
Mark Kemp, director, Place Architects
Case Study: Willmore Iles Architects
Paula Willmore, director, Willmore Iles Architects
Investigating the day-to-day challenges facing small to medium practices
Megan Miller CPSM, director – product marketing, Deltek
Group Q&A
What is currently the most pressing business challenge for your practice?
What is the most significant change you've seen in the data and insights from the design and construction industry over the last year?
What were the bumps and benefits of implementing the new finance software?
Brexit, pandemic and now the cost of living crisis with record levels of inflation - how are you dealing with the current situation?
How are you making sure your business remains sustainable?
What are your three key take aways for small and medium practices?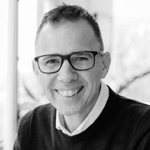 Mark Kemp
Director
Place Architects
Mark has been the sole director of PLACE architects Ltd since 2009 and has been involved in construction for over 30 years. After working on site in London and attending night school in Hammersmith, he went on to study architecture at South Bank University and graduated in Plymouth. He was on the board of RIBA Enterprises for three years, overseeing the partial equity sale of that business, and held the offices of vice chair of the Board and chair of the RIBA's Risk and Audit Committee. He was on the finance and operations committee for the RIBA for five years to 2020 and now chairs the RIBAJ editorial panel. It is the engagement with so many people that has always been his passion – especially when there is a knotty problem to unravel. When he is not working, he can be found cooking for his family in Exeter, listening to football commentary on 5 Live.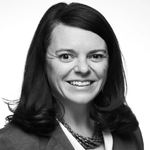 Megan Miller
Director, Product Marketing
Deltek
Megan Miller, CPSM is an experienced product marketing professional with a passion for helping AEC firms know more about their business and do more for the clients. She leads the Deltek Clarity A&E Industry Report, providing key insights, benchmarks and trends to A&E firms throughout the US and Canada. Prior to joining Deltek, Megan spent more than 10 years in the A&E industry and continues to work with firms around the world to help them improve their businesses through better processes and better solutions so they can power project success.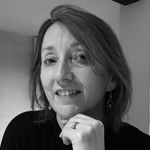 Paula Willmore
Director
Willmore Iles Architects
Paula Willmore is a founder director of Willmore Iles Architects Ltd. The company has grown steadily over the past 22 years and in 2016 it became an employee ownership trust. As well as heading up the Off-Campus Student Accommodation Sector within the company, Paula has specific responsibility to provide strategic and financial guidance to ensure that the company's financial commitments are met.
Paula is a chartered architect and to support the wider development of the practice completed an executive MBA at the University of West of England in 2013. From 2010-2016, Paula held the post of non-executive director at RIBA Enterprises. She has worked as a Part 3 examiner at various schools of architecture over the last 12 years and lectured at the UWE Part 3 course on running an architectural company and the delights and pitfalls of practice management.
Mark Kemp's book Good Practice Guide: Business Resilience is available at a 20 per cent discount for pre-order from RIBA Books. Officially publishing on 1 September 2022, it should be available for release in August. Discount code: Resilience20.
This webinar was produced in association with Deltek
---