Can 'Jenga' bricks solve the self build puzzle?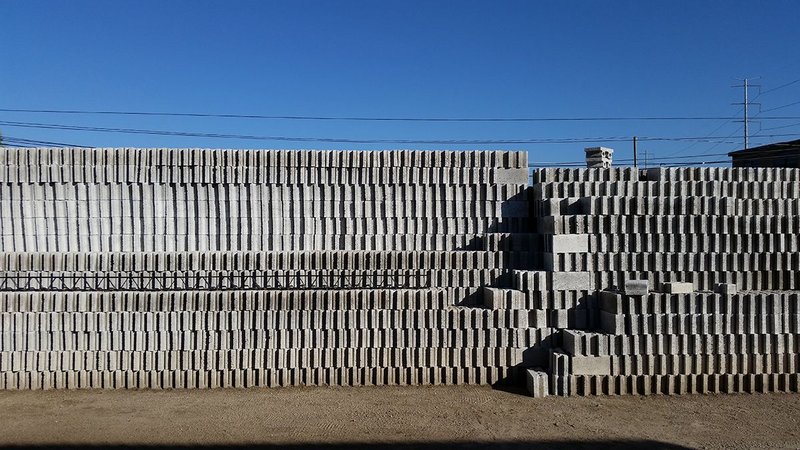 Mexican construction materials company ARMO has developed a geometric brick that allows walls to be built twice as fast as using conventional bricks and mortar.
The omega shaped blocks work in a similar way to the insulated concrete formwork blocks that have been used on several Grand Designs projects. However, with this system the building blocks are made of concrete, not polystyrene.
Available in six basic shapes, the puzzle shaped bricks fit together without the use of mortar to form a freestanding wall. Once the form is complete, steel rods are inserted into holes, which are incorporated into each of the bricks, and align every 80cm to create tubular voids. These voids are then filled with concrete to secure the steel reinforcement in place and complete the construction.
Manufactured from hydraulic concrete (cement-sand) the 'standard' block size is 12x20x40cm, meaning the system requires 26 pieces to create 1m2, with a compressive strength of 60kg/cm2. Mechanical, electrical and plumbing services can also be fitted into the voids before the concrete is poured.
Architect Jorge Capistran, designer of the self-assembled bricks, believes they offer a potentially viable solution for the housing shortage that exists in marginalised areas of Mexico. As well as halving construction time, the company claims the system can cut direct costs by up to 20 percent and water usage by up to 30 per cent.
Perhaps more importantly, however, the system does not require skilled labour to be erected. This makes it ideal for locations where a skilled workforce is not available – and of course for self-build projects.
ARMO created the system in 2007 and has patented the innovation, which has already been used to build more than 300 homes in Sierra Negra, Puebla, at a project developed by the Mexican Ministry of Social Development.
The company is now offering licenses for the use of its international patent and trademark, so for anyone who is impressed with how these puzzle bricks fit together now's the time to contact them. It's not likely to be long before these Jenga blocks make an appearance on Grand Designs.
---