Canal's cantilever staircase is both architectural and sculptural and has rapidly grown in popularity across the sector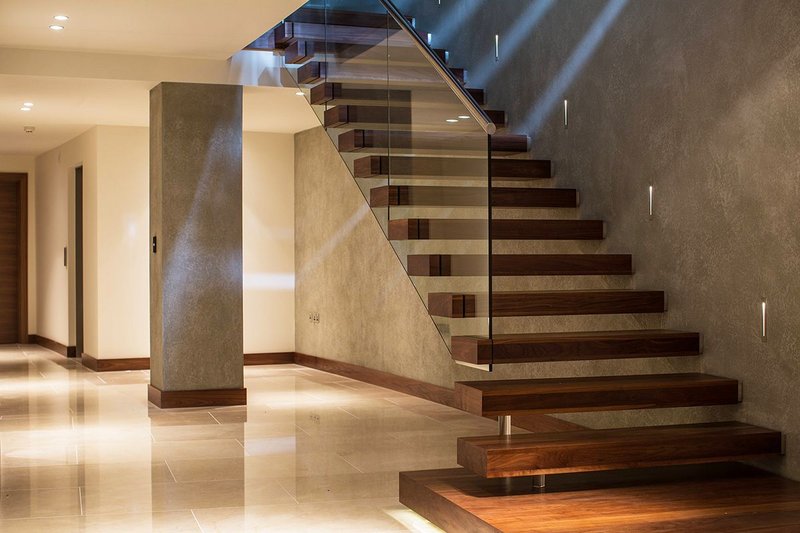 The cantilever staircase has grown in popularity among architects, designers and home owners alike. Sculptural and architectural in nature, the staircase is made by Canal who also offer lots of possibilities for the finish product. Depending on your requirements, the company can provide its expertise on many feature staircases, designing styles from straight to quarter turn, helical to curved and more.
Due to the nature of staircases often enduring lots of foot traffic, it is imperative that the wall connected to it is strong and reliable enough to take its load. Therefore, the construction and installation method is tailored to the wall in question.
With multiple construction options available, Canal can cater to various wall structures in residential and commercial environments throughout the UK and abroad.
There are endless material options for a cantilever staircase, including the main steel construction, meaning your staircase can be broken down into individual elements. One of the most popular and contemporary styles is incorporating glass balustrades, stainless steel handrails along with timber treads. This material combination increases the light flow throughout the property with the open riser design combined with the glass balustrades. The timber treads of your choice can be matched with the existing floor to complement the property.
For more information and technical support visit www.canal.com
Contact:
01159 866321
---