Glass continues to be popular in homes and commercial properties alike. Canal Engineering offers the innovations and benefits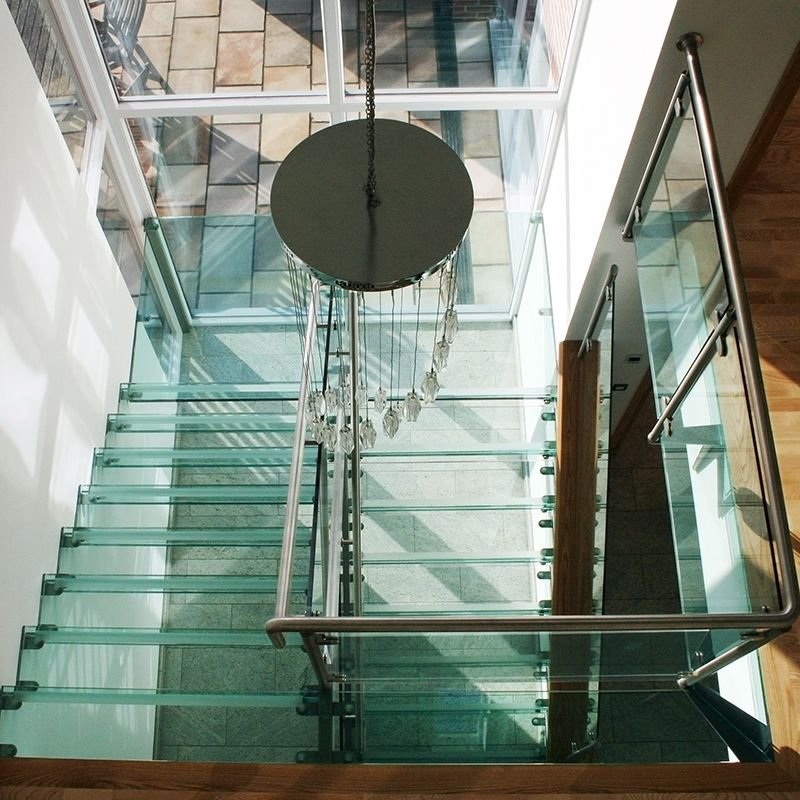 A Canal Engineering stair with glass treads and glass balustrades
There is often a misconception of what you can and cannot do with glass as a material. It can seem limiting, but in reality, glass is an incredibly versatile material that is ideally suited to the modern home and continues to be a popular material within architecture and interior design. In many cases, it can be used as a substitute for steel or timber too.
Glass staircases are one of the elements in the home that can make the most of glass's versatile qualities, adding both a stylish contemporary appearance to an interior as well as increasing light to make stairwells feel more spacious.
Canal Engineering's range of staircases are designed with these benefits in mind. Frameless glass balustrades offer a seamless connection with minimal obstruction to enhance the view from all angles. Glass balustrades are suitable for internal and external environments. The benefits of glass balustrades is that is requires minimal maintenance, only the occasional clean. Glass does not corrode so it makes it the ideal material for staircases, balustrades and balconies. Glass balustrades come with a range of finishing options such a sandblasting. Through this technique Canal can create patterns in any shape of form to add a decorative touch to staircases, walkways and balconies.
Glass stair trends combined with frameless glass balustrades offer a clean contemporary look to suit any domestic or commercial interior. The combination of an open riser staircase with glass steps enhances and maximises the light flow within the room. Glass treads can also be sandblasted to create a slip resistant surface.
For more information and technical support visit: www.canal.eu.com
Contact:
0115 986 6321
---