Canal Engineering installs a new cantilever staircase at a two-storey home to bring light into the plan and add striking contrast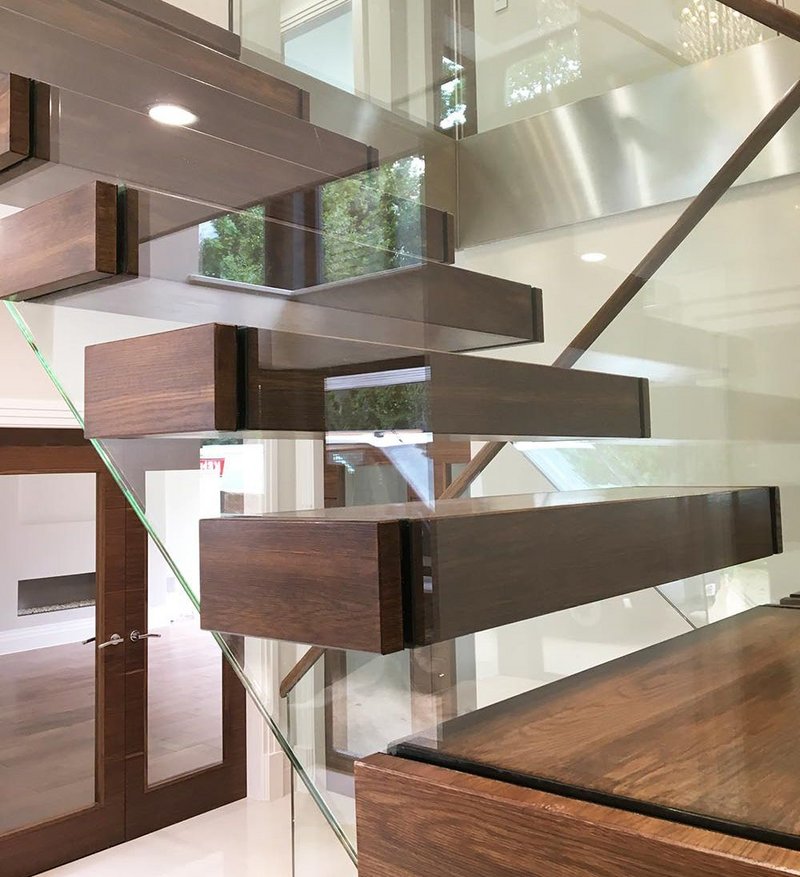 Canal Engineering's latest cantilever staircase with walnut treads and a glass balustrade.
Cantilever staircases are the perfect solution to bringing natural light and giving a sense of space to any hallway or home. To increase the natural flow of light and transform space with design, hidden steel work is the secret to achieving a flawless floating look. Open riser treads combine with glass to brighten and open up any dark spaces, allowing daylight to shine through, creating a light and spacious feeling.
Canal Engineering, a specialist metalwork and staircase manufacturer based in Nottingham, has recently installed a new cantilever staircase in a two-storey home to complete its contemporary look. Dark chocolatey treads alongside large panels of laminated float glass balustrades combine to bring light and space into the house. To enhance the beautiful natural patterns within the grains of the walnut, a matching timber handrail was slotted onto the frameless glass balustrade, and to add a sense of luxury and dramatic effect, down wall lights were installed just above tread level to draw attention staircase, turning it into a major feature both during the day and at night.
The versatile nature of a cantilever staircase makes it adaptable to suit within almost any environment on any scale. Canal Engineering offers a wide range of design possibilities, with an extensive choice of materials, which can be adapted to suit any personal taste. In this latest example, the dark natural wood tones of the new stair contrast with a light cream interior to create a striking combination.
For more information and technical support visit: www.canal.eu.com
Contact:
0115 986 6321
---