Grass construction panels have superior moisture resistance and strength compared to their alternatives, says US firm Plantd, which involved former SpaceX engineers in their development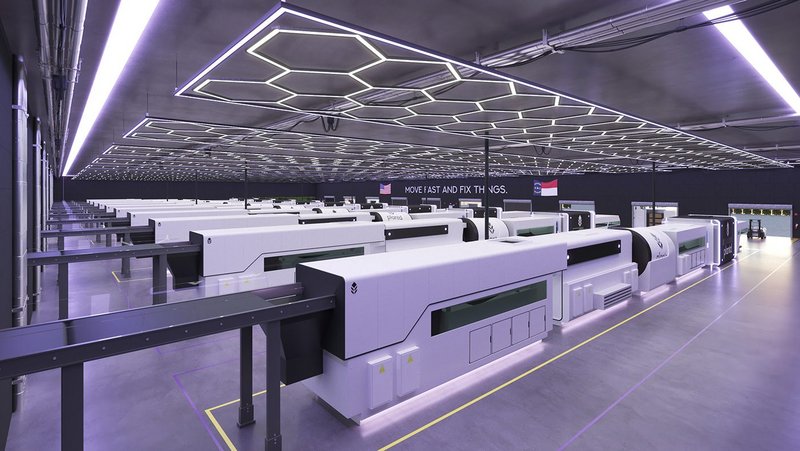 Plantd has secured $10 million in Series A funding to help establish its all-electric automated continuous production line.

Credit: Plantd
We all know the power of trees to capture carbon dioxide as they grow, but less well understood is the fact that fast-growing grasses can hoover up even more.
North Carolina-based start-up Plantd has exploited this benefit, and the inherent fibrous strength of perennial grass, to develop the first carbon negative structural panels suitable for building walls, roofs and subfloors.
The firm has secured $10 million in Series A funding to develop an all-electric automated continuous production line, with the stated target of taking as much carbon out of the atmosphere as fast as possible.
Josh Dorfman, a serial entrepreneur and co-founder of Plantd, said: 'Our structural panels are superior in terms of moisture resistance and strength, yet are designed to function as drop-in replacements for standard materials used today. Our goal is to drive mass adoption.'
Plantd's production process uses a tall form of perennial fibre grass that can grow 20 to 30 feet in a single year and can be harvested as many as three times in a season. This rapid cycle of replenishment not only helps lock away more carbon, it also avoids supply chain shortages.
A combination of efficiencies makes it possible to create a material that sequesters more carbon than is required to produce it. 'We run our production lines on 100% electricity and eliminate heavy carbon-emitting systems typically used for drying trees, which enter a factory at about 50% moisture content,' said Dorfman. 'In short, there are no smoke stacks on a Plantd factory. Lastly, we use only two ingredients, grass and resin, eliminating the need for the waxes, adhesives and other sealants required to make porous trees less susceptible to moisture as a panel.' Plantd was asked the embodied carbon of the boards, but did not provide figures.
The manufacturing process helps counter biodiversity loss by reducing the amount of land required to grow the grass by a factor of nine compared to a timber OSB factory. For example, the start-up has calculated that 15,000 acres of grass plantation provide the equivalent product to 140,000 acres of land for managed timber.
The engineers investigated hemp, bamboo, and other biomass before settling on perennial fibre grass, which performs well on yield, cost and structural integrity, factors considered key to setting up and scaling up the agricultural supply chain.
Dorfman co-founded Plantd with Huade Tan and Nathan Silvernail who previously helped develop spacecraft at SpaceX. The space engineers' mindset and methodology fed directly into the development of the panels, said Dorfman: 'We rely on engineers who built the life support systems to keep astronauts alive in space to apply a first principles approach to building materials, breaking down the entire value chain, from farm to factory, to its fundamentals and rebuilding it in a way that is carbon-negative and cost-effective.'
Plantd expects to enter the US market in 12 to 15 months and later this year a local farmer will begin planting grass for the company.