Knauf might be best known for its plasterboard but its innovative floor and ceiling systems are now starting to move into the limelight. At Westminster House 30% time savings convinced the contractor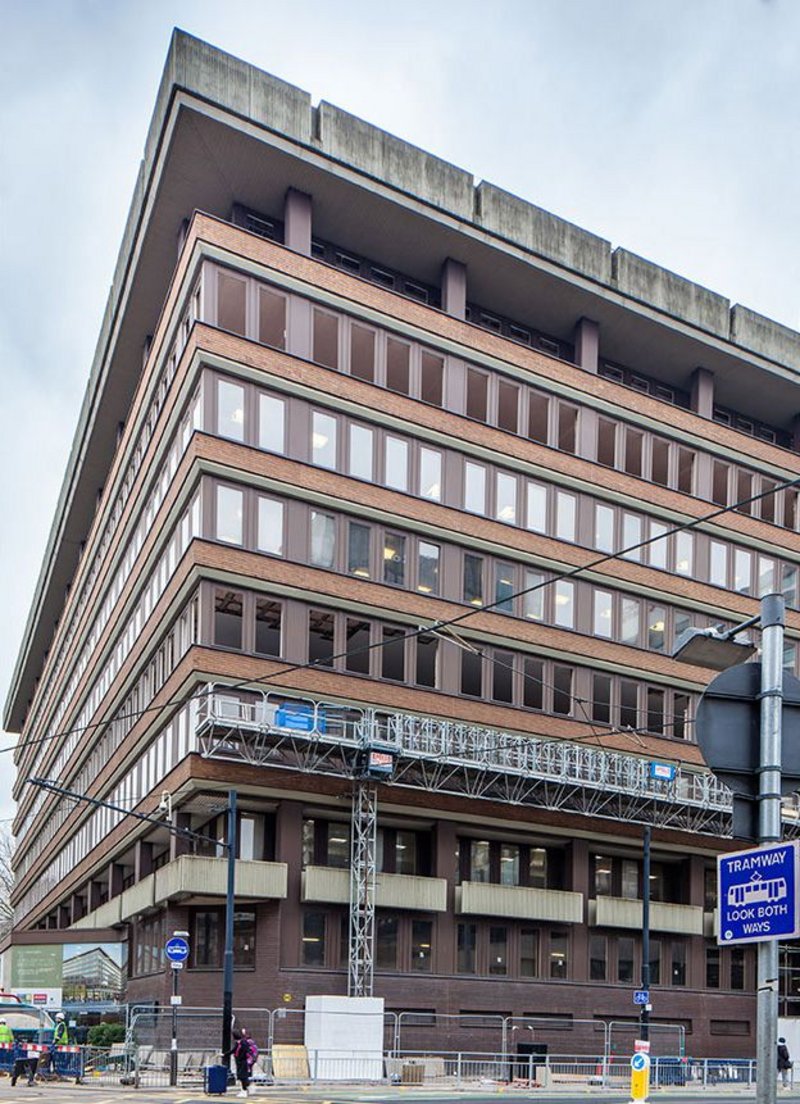 Westminster House in Manchester
Contractors using the versatile Slimgrid ceiling system from Knauf on the refurbishment of Westminster House in Manchester were staggered by the 30% reduction in time and labour costs they were able to achieve.
Sub-contractor, interior fit-out specialist Met-Excel, achieved this impressive result thanks to the Knauf grid system's practical application benefits over traditional plasterboard ceiling systems.
The project architects originally specified a traditional MF ceiling system, but Met-Excel suggested Knauf Slimgrid. Sales director at Met-Excel, Simon Hill, says the decision to change came down to the Slimgrid system's exceptional ease and speed of installation.
'We have used the Slimgrid system on several other large scale projects and believe this to be the most effective ceiling system on the market,' he says. 'Compared with traditional MF systems the Slimgrid system gives us a faster installation because of the simplicity in its design. Because it can also reduce contract programme times main contractors are prepared to look at it.'
The fully warrented Slimgrid system has been a major breakthrough in the suspended ceilings market, created to speed up the installation of plasterboard ceilings and reduce the void depth above. With its pre-indexed hole locations the system is quick and simple to install, as it proved during refurbishment of the Grade A office accommodation in Manchester.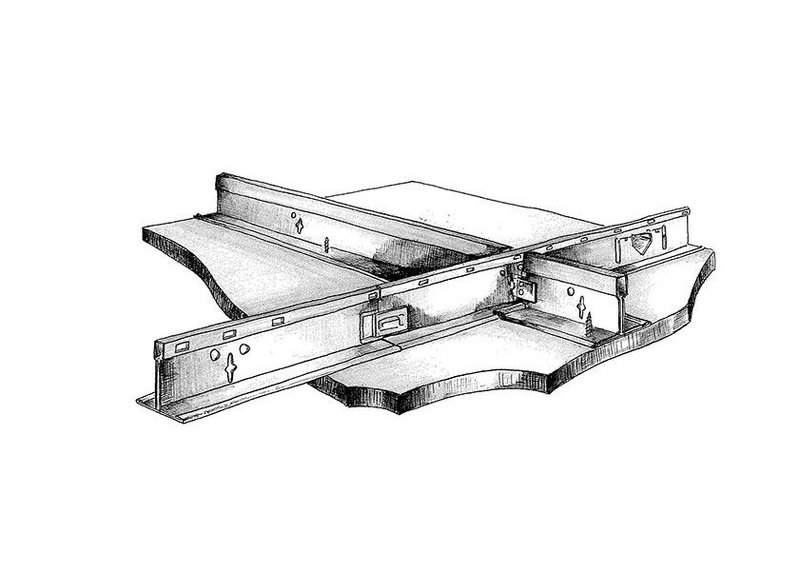 Sketch of the Slimgrid system.
This is the largest project in the last seven years for main contractor Styles & Wood, which was awarded the £17.7m revamp contract in 2015 by stakeholder Aviva Investors. The 160,000ft2 project, due for completion in November 2016, required a complete refurbishment of the ceilings which included the use of the Knauf suspended ceiling system.
Slimgrid from Knauf is ideally suited to large scale refurbishments with smaller rooms, such as hotels and office buildings. Suspended ceilings are still the most popular way to construct plasterboard ceilings and the Slimgrid system gives architects and contractors the flexibility to create attractive, ridged ceiling design.
Manufactured from galvanised steel, the Slimgrid system is capable of maintaining a ceiling load of 19.85/m2 under typical grid configuration. Pre-engineered cross tees and main tee join easily and lock in place to form a rigid, square and level structure to which plasterboard is easily attached.
With a significant increase in installation speed – up to 30% over traditional systems – Slimgrid can greatly reduce time and labour on site, particularly where smaller rooms, corridors and short spans are prominent. Coupled with the patented quick-release clip design, a simple push-fit action, Slimgrid makes adjusting and removing ceiling structures easy without requiring specialist tools.
---
Up to 30% reduction in installation time
Reduces void depth above
System for attractive, ridged plasterboard ceilings
Pre-indexed hole locations cut time for measurement, aligning and squaring of cross tees
Patented quick-release clip design, a simple push-fit action, the Slimgrid system makes adjusting and removing ceiling structures easy
No specialist tools needed
Flexible for smaller, refurbishment and new build projects eg schools, hotels
Easy transition from plasterboard to acoustical ceilings
Manufactured from galvanised steel
Typical grid configuration capable of maintaining ceiling load of 19.85kg/m2
---