Victorian architecture achieves 21st century thermal performance with TLX Gold roofing underlay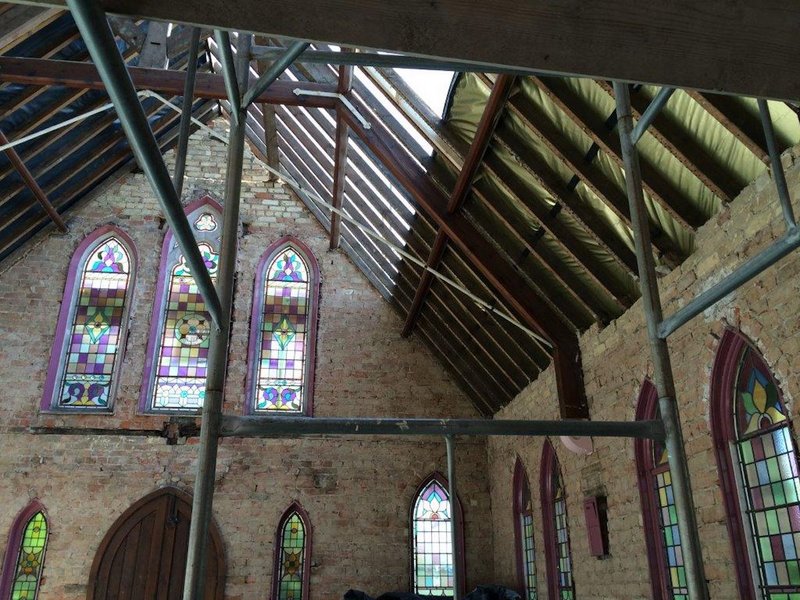 There are many 19th century rural churches dotted around East Yorkshire, and those that have fallen into disuse need to find another role as residential dwellings.
One such project involves a former Methodist church in Holderness, built in 1898. The bell tower looks a bit foreign until you realise the original slate spire is no longer there – it was dismantled after it began to lean over the adjoining road, although there are plans to rebuild it. As the building was not grand enough to be listed, the conversion project was required to achieve a U-value of 0.18 W/m2K.
Projecting as it does into the North Sea, low-lying Holderness sees 'a lot of weather': droughts in summer and flooding in winter, as well as fierce North Sea gales. The roofing underlay chosen has to be robust enough to cope, and the high-tensile UV25 membrane that forms the upper surface of TLX Gold makes it suitable for any wind zone. Add to that its breathability and intelligent humidity response, and TLX Gold makes the ideal choice for a variable climate.
TLX Gold was used taut and counterbattened over the 110mm deep rafters. This rafter depth allowed 75mm PIR board to be fitted between the rafters, leaving a 15mm unventilated air gap between it and the shiny Gold undersurface of the TLX Gold to reflect radiated heat back into the building. The addition of 35mm of PIR underneath brought the U-value to the required level.