It's what you dress your project in that makes the biggest impression. PiP offers some help with procuring the final coat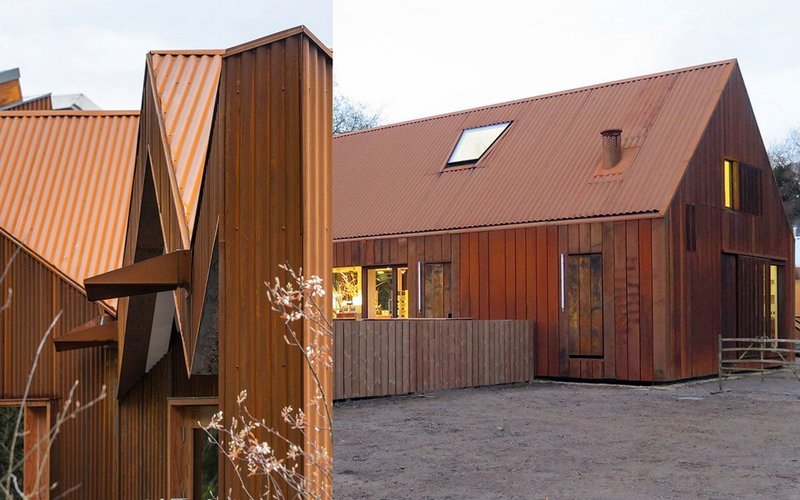 Cor-Ten weathered steel
Architectural Profiles
'I sin ya prop'ty from the road, missis. You could do wi' a lick of paint on them new tin sheets so ya could. They're rustin quick, 's no good. I got paint on the van now, an me boys'll do it fe ya cheap. We can do it now fe ya, quick an' easy. Is the boss in? Let me talk to the boss and we'll get a good deal worked out. S'no trouble, no trouble at all missis. We can do it fe ya cheap.' Ach…ya wha'? Cor-Ten, ya say? Ya want me to lev' it as it us..?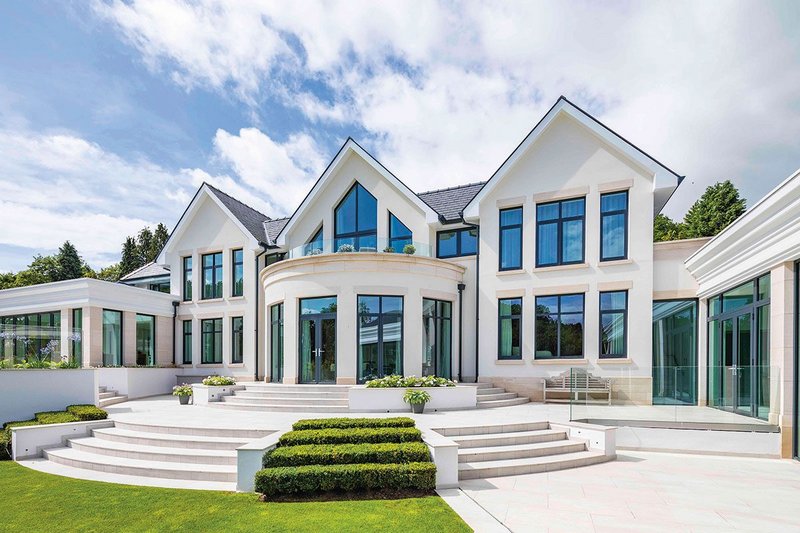 Elegance 52 curtain walling
SAPA Systems
'So you see, Madame Pelosi: there can be no escape. We have styled the building so our 'houseguest' believes himself to still be in The White House. Sapa's high thermal efficiency will convince him he's still in Florida. Yet the curtain walling, windows and doors are all completely secure. Our 'guest' will be free to enjoy the indoor pool, gym, leisure facilities and unimpeded countryside views – but should he ever fancy so much as an impromptu putt, the envelope is sealed – and the Astroturf you see so clearly is both mined and electrified.'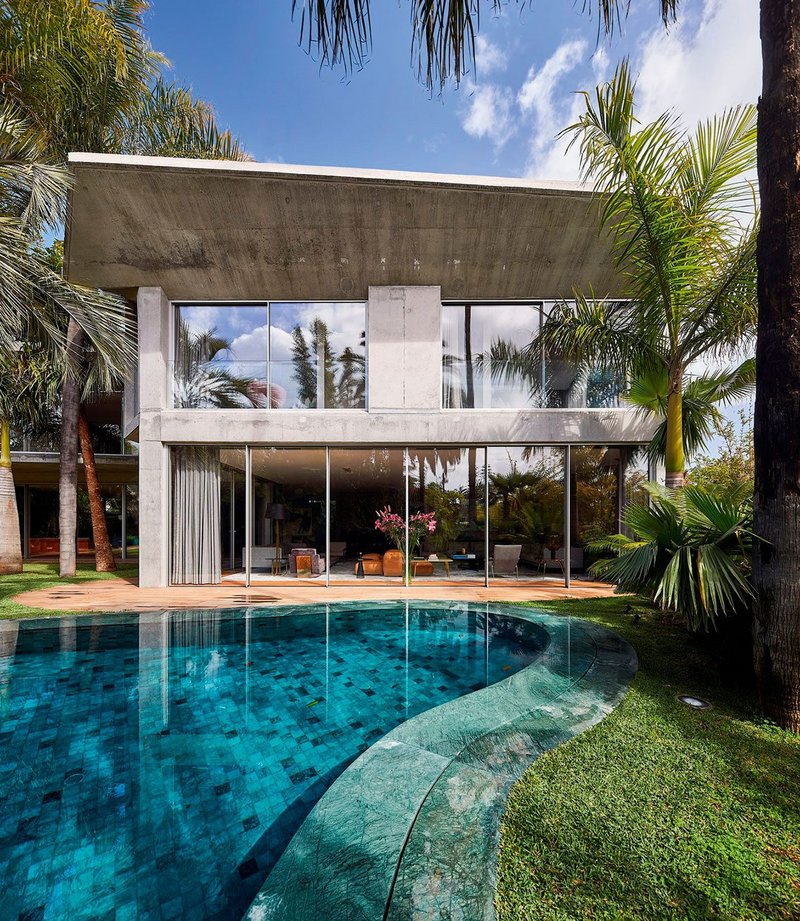 Post-tensioned concrete slabs
CCL Morocco
Rick: If that plane leaves the ground and you're not on it, you'll regret it. Maybe not today, maybe not tomorrow, but soon – and for the rest of your life.
Ilsa: But what about us?
Rick: We'll always have a bespoke roof slab, post-tensioned on the longitudinal plane, conventional on the transversal, making the multi-pitch achievable by avoiding tendons in raised roof areas, with enough self-weight for large spans and cantilevered overhang. We didn't have… We'd lost it… Until you came to Villa Kabbaj in Casablanca. We got it back last night.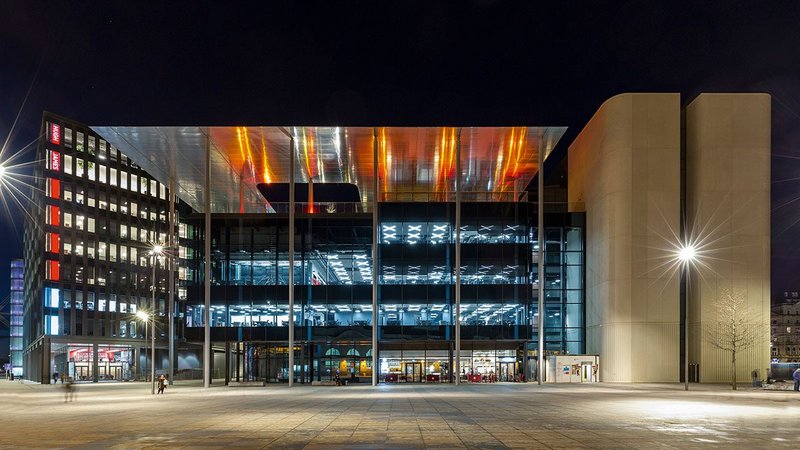 AA100 aluminium curtain wall
Kawneer

Complaints about the BBC's use of licence funds have erupted over its new Cymru building. As fitting out nears completion, Kawneer's vast glazed frontage reveals that fit-out is so far limited to crêpe paper festoons, a 40ft Nordic fir with sparkly ornament array, and a 60ft atrium model of the Holy Virgin Mother with 3D removable Jesus attachment. Current speculation is that the building is, in fact, a one-off set for the Katherine Jenkins Christmas Special, a production already reputed to have exceeded its budget by some £350 million.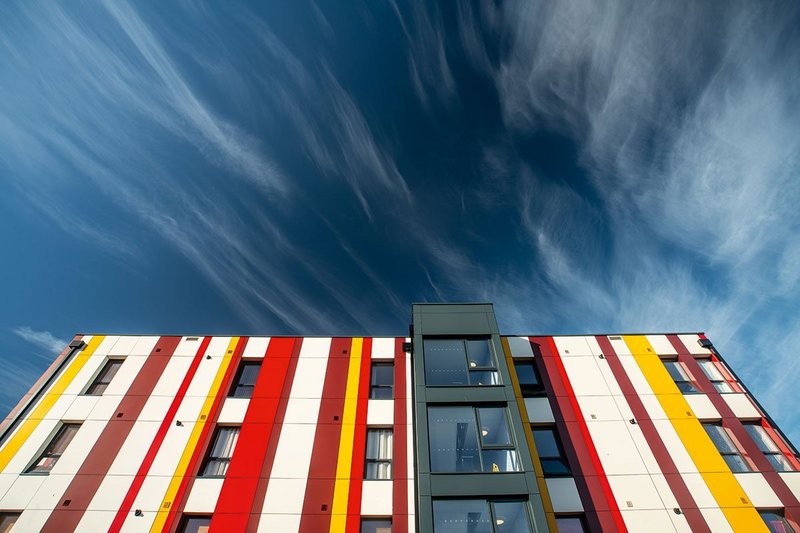 SPW600 slim-profile windows
Senior Architectural
DO NOT LOOK AT THE CLADDING. I repeat, do not look at the cladding. Those Trespa Meteon high-pressure compact laminate panels are so distracting! (And durable and easy to clean, it's true.) You're meant to be looking at the windows. THE WINDOWS! They're Senior's SPW600 aluminium slim profiles, also cost-effective, durable, robust and easy to maintain. That is all. They're the shiny holes in the cladding, if that helps. Bring light into the building. Elegantly. LOOK AT THE BL*@DY WINDOWS.
Do I have to hypnotise you?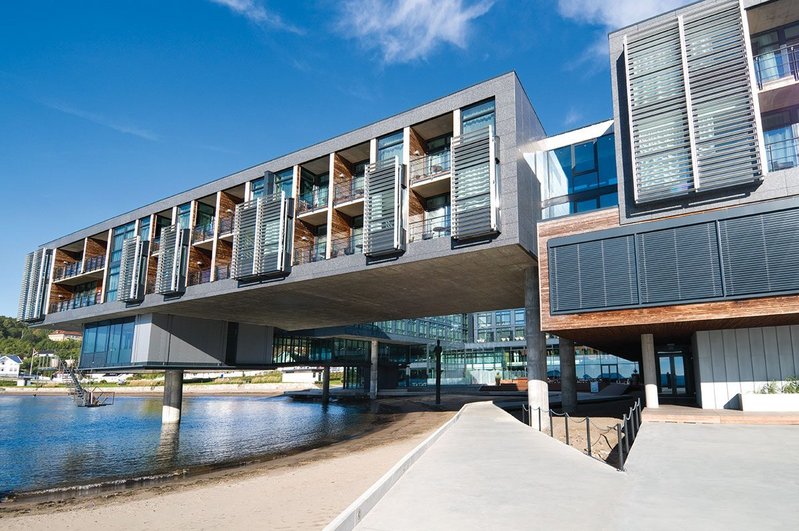 Real stone
Lundhs

'Earthman, we are now deep in the heart of Magrathea. Where we make most of our planets, do you see?
'Over there is Earth Mk2. We're making a copy from our original blueprints. Did you ever go to a place called Norway? No? Pity. That was one of mine. Won an award, you know. Lovely crinkly edges. I was most upset to hear of its destruction. On the bright side though, its lovely natural stone is being recycled by Lundhs!
'Yes! For Farris Bad 'wellness' hotel in Norway Mk2. Very popular with Golgafrinchans. Strange people.'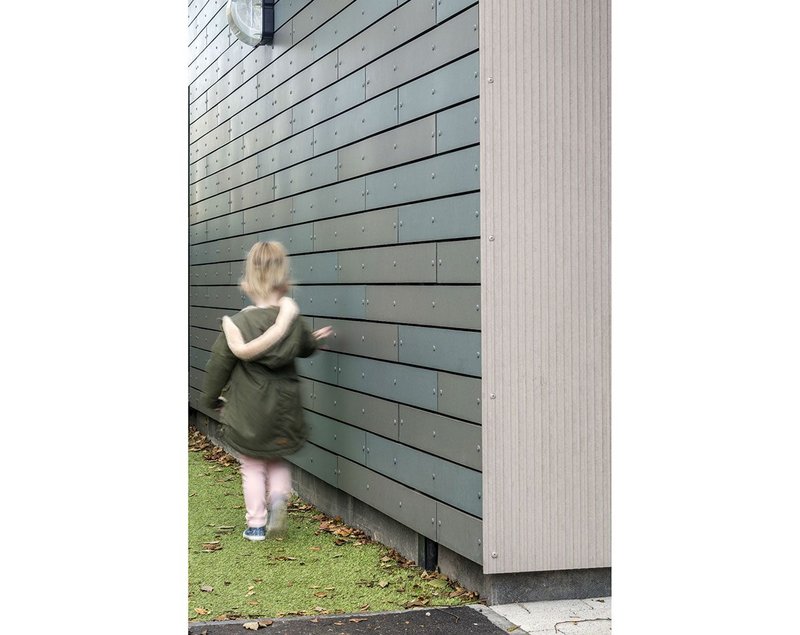 Natura and Linea fibre cement panels
Equitone

The arts world is in turmoil following discovery of an early draft for Britten's 'Turn of the Screw'. Thought to reference librettist Myfanwy Piper's struggles with motherhood, controversial lines run:
'…The children, the children.
Poor babies, no father, no mother.
But I'll treat them as I treat my own,
build a hideaway with Equitone
Natura and Linea panels
so similar – and so different.
Pleasing to the eye yet tough enough
to keep the little insects out while I stay in
and drink their guardian's gin.'
What could go wrong?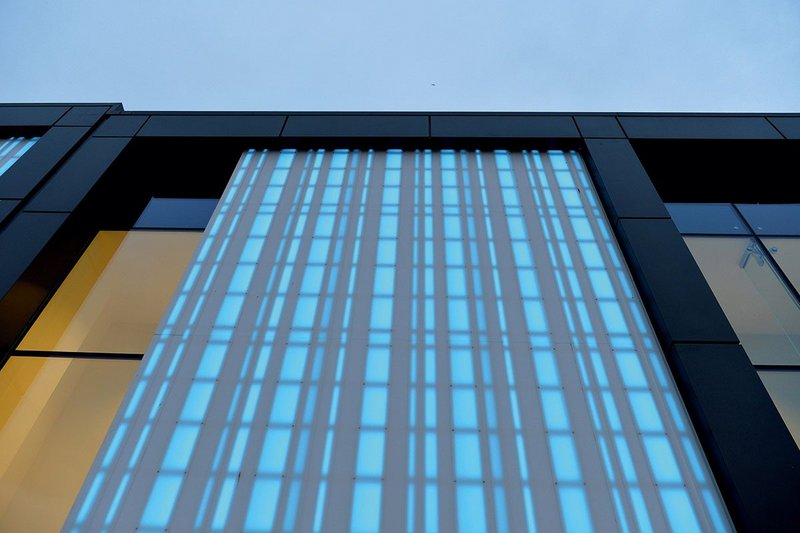 Opal and Diamond White solid surface
HI-MACS
A trial at Edinburgh's Fort Kinnaird retail park marks a new era in policing. Every store has been refitted with a prominent illuminated portico, constructed from versatile, hardwearing and translucent 12mm S034 'Diamond White' and S302 'Opal' HI-MACS natural acrylic stone, backlit with LEDs in the constabulary's signature Caerulean shade. Crime incidents can be instantly reported at a counter inside. Although the officer on duty in each outlet is still a projected-on laser-cut HI-MACS maquette, in thicker, denser, less transparent 'Babylon Beige'.