Ash & Lacy rainscreen cladding has been installed at Aukette Swanke Architects' Forbury Place development in Reading to give a 3D effect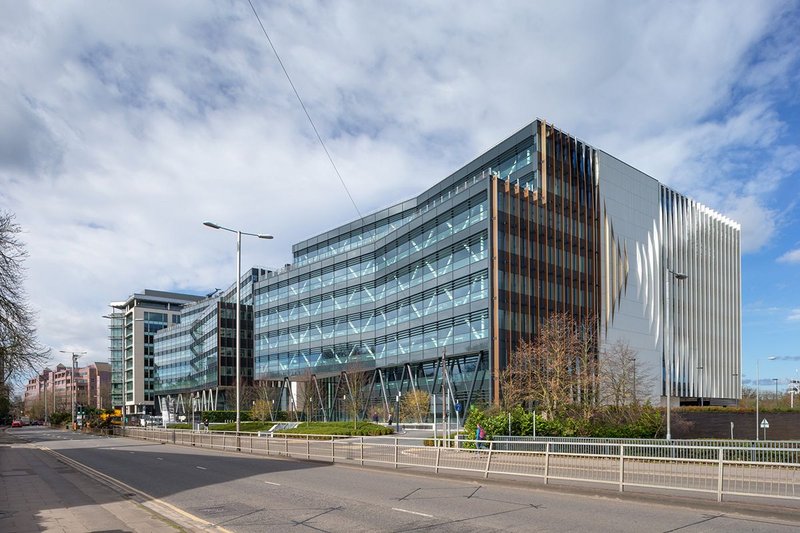 Aukette Swanke's Forbury Place in Reading features Ash & Lacy rainscreen cladding.
Aukette Swanke has specified Ash & Lacy's Lingrid rainscreen cladding system at its new Forbury Place development in Reading. The recently completed, award-winning project uses the Lingrid system to create a three-dimensional effect facade, with the 3D diagrid adorning the side elevations of both No.1 and No.2 buildings and the 'peel effect' 3mm aluminium Lingrid panels.
Carefully designed and engineered, Ash & Lacy's Lingrid system, part of the Facade range, has been selected for a wide range of architectural projects over recent years. The aspirations of architects to transcend what was previously considered to be limitations of design, has inspired a new generation of rainscreen cladding designs and applications. Lingrid offers designers ultimate flexibility, using a unique hook-on secret-fix system, which has the capability to support a multitude of panel sizes, geometry, designs and configurations.
One of the benefits of a rainscreen cladding facade is its inherent ability to provide a structure with a unique visual identity, allowing the architect to create complex and eye-catching facades, without the need for the complicated detailing associated with non-standard design when using load-bearing products. Examples of inspired rainscreen cladding designs can be seen in a wide context of architecture and sector applications all around the world.
For more information and technical support visit: www.ashandlacy.com
Contact:
0121 525 1444
---