Gira has expanded its appealing Esprit switch series with new materials.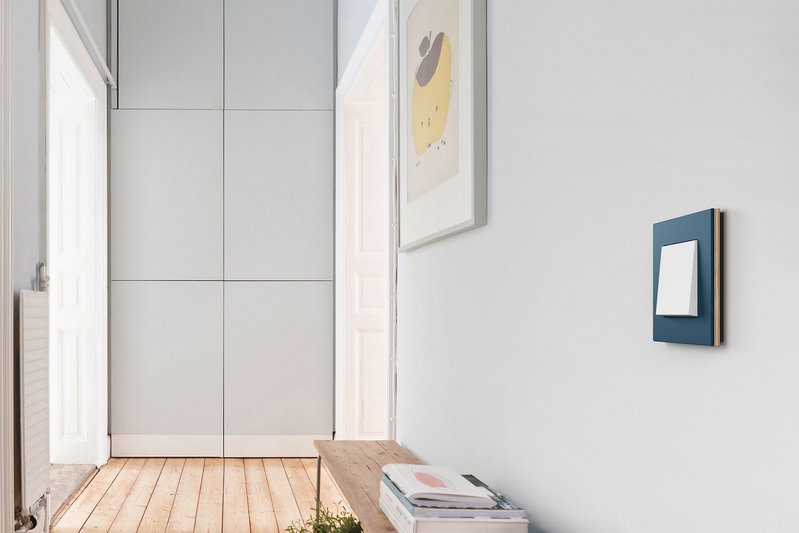 The frame surface consists of linoleum – an absolute classic which is still comprised of natural and predominately renewable raw materials.
With the Gira Esprit Linoleum-Plywood design line, the solution provider for modern building technology is offering equipment variants made of renewable raw materials for the first time. Gira Esprit Linoleum-Plywood is the ideal choice for interior design concepts in which a clear form and natural materials are favoured.
Gira Esprit Linoleum-Plywood unites two natural materials which complement each other perfectly within one switch range. Both are sourced from renewable raw materials, are robust, have a variety of uses, and are popular among architects and owners.
The high-quality frames are distinguished by their meticulous material selection and precise workmanship. A special, sophisticated manufacturing process has been developed specifically for the Gira Esprit Linoleum-Plywood. In this way, extremely robust frames which simultaneously appear very delicate are made in Germany as the result of the many steps which are subject to continuous quality control.
The Gira Esprit Linoleum-Plywood switch range is available in six colours. The colour palette encompasses two neutral grey shades (anthracite and light grey), two warm, earthy natural colours (light brown and dark brown), and two popular primary colours (red and blue). This allows Gira Esprit Linoleum-Plywood to offer the suitable colour design solution for any interior design style and personal taste. The colours are coordinated to enable all the variants to be combined on the wall to create an individual interplay of colours.
For more information visit www.gira.com