The University of Huddersfield is building its workplace and international connections, readying students for the global world of construction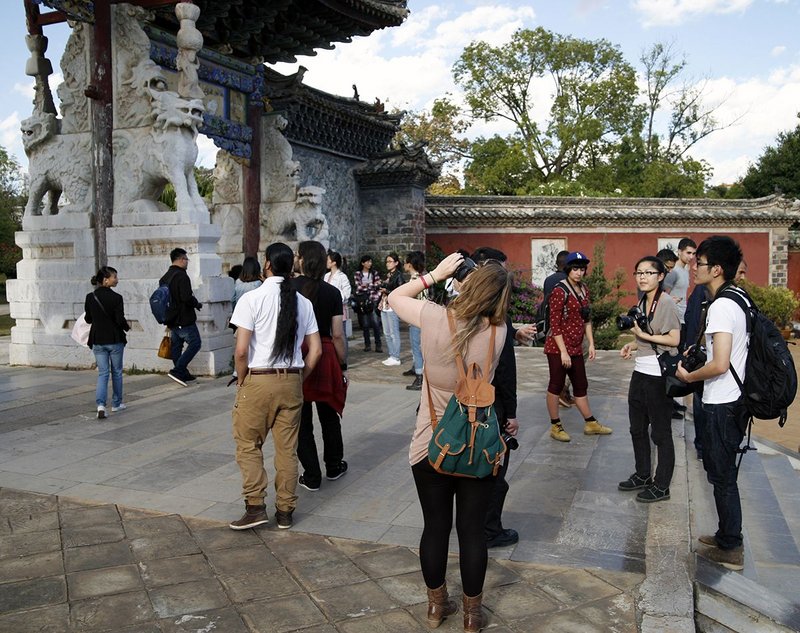 Led by research and cutting edge design, the University of Huddersfield's Architecture and Built Environment department and courses are addressing the latest challenges and opportunities for the industry, including architecture and urbanism, new methods of construction and off-site manufacture and Building Information Modelling (BIM). Courses take an innovative approach to traditional subject areas in order to reflect the needs of the modern architecture and built environment industry, both in teaching and research. In doing so, regularly updated course content provides the skills and abilities for students to meet industry and government requirements now and in the future. Digital technology, sustainability, lean construction and multidisciplinary working are the themes that characterise all courses.
For example, with the growing uptake of BIM technologies worldwide, the school's courses provide a clear opportunities for upskilling in this area, as the 2-day international workshop held in Huddersfield on Social science meets construction discussed. Also underpinning the university's teaching is research supported by its three interdisciplinary centres: the Innovative Design Lab (IDL), the Centre for Urban Design, Architecture and Sustainability (CUDAS) and the Global Disaster Resilience Centre (GDRC). Students benefit from a range of active engagement with these research centres, which is an integral part of the teaching and learning practices at Huddersfield.
Outside of providing students with the necessary skills to equip them in the workplace, the school is also becoming increasingly international in its activities and outlook. Through an examination of such issues as environmental sustainability, cultural/civic identity, regionalism, urban design, health and well-being, the department acts as a platform for multi-disciplinary debate between academics, policy-makers and practitioners. Its recent international conference Regional Urbanism in the Era of Globalisation, for example, explored the changing face of regional urbanism, asking if the environmental, economic and social challenges facing many parts of the world will provide new opportunities for regional cities to develop alternative forms of urban living which are fundamentally different from those of the rapidly expanding metropolises. Meanwhile, the increased international dimension of the school has also led to the launch of its exhibition China East-West: The Alternative Face of Globalisation in Urban and Rural Transformation, which is currently running at the Huddersfield Art Gallery until 23 April 2016.
The University of Huddersfield's courses are also well connected to industry. For example, it has regular guest lectures for students from leading architecture and construction experts and it has recently signed up with the Beijing Construction and Engineer Group, a leading construction company which has invested £800m in the Manchester Airport city project. These connections both in the UK and abroad help foster collaboration, placement and employment opportunities for graduating students.
Our course portfolio includes:
Undergraduate
Architecture/Architecture (International) (RIBA Part 1) BA(Hons)
Construction Project Management BSc(Hons)
Surveying (Building Surveying) BSc(Hons)
Surveying (Quantity Surveying) BSc(Hons)
Interior Design BA(Hons)
Product Design BA/BSc(Hons)
Postgraduate
Advanced Project Management in Construction MSc
Advanced Architectural Design MA
Architecture/Architecture (International) (RIBA Part 2) Master of
Design Integration and Building Information Modelling MSc
Professional Practice and Management in Architecture (RIBA Part 3) PgCert
Sustainable Architecture MSc
Urban Design MA
Architecture and the Built Environment (MA by Research)
Architecture and the Built Environment (PhD)
For more information on the University of Huddersfield and its courses visit: www.hud.ac.uk
---