CobBauge project mixes earth and natural fibre to challenge Passivhaus standards and reduce waste to landfill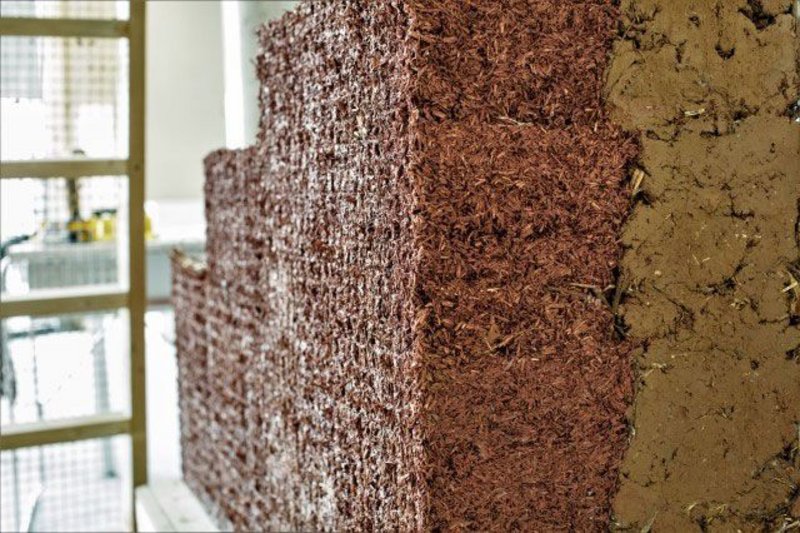 Researchers want to update and standardise the construction technique to create a new generation of energy efficient homes.

Credit: Hudson Architects
An Anglo-French research project set up to adapt the ancient technique of cob building to modern building regulations has won a major European award for sustainability.
The CobBauge project, led by the University of Plymouth in collaboration with the University of Caen, Earth Building UK and Ireland and Norwich-based Hudson Architects, has developed the composite material. Made of earth and natural fibre, it's compliant with thermal regulations on both sides of the channel: Part L in the UK and RT2012 in France.
The innovation won the sustainability category at this year's RegioStars awards in Brussels, and researchers are now looking for a site to construct a pilot home where it can be applied and monitored in practice.
CobBauge houses would be built using only local soil and agricultural/waste fibres. The low embodied energy structure could have a significant impact as buildings become more efficient in operation, giving embodied energy a higher proportion of total life cycle energy use.
The impact on waste could also be significant, said Professor Steve Goodhew, principal investigator on CobBauge at Plymouth University and a member of the university's Environmental Building Group: 'The lack of material that would go to landfill could really keep costs down, in terms of landfill taxes, especially if you are also using wet products, such as lime renderers and natural materials in lintels and other structural elements.'
CobBauge completed its first phase of research in 2018 and an additional €4m of EU funding was granted this year for the second phase which will run until 2023.
Efforts to create a material that would not exceed the 0.3W/m²K maximum U-value for walls, allowed under Part L, led researchers to develop a composite product with two separate layers for structure and insulation.
'Using only natural fibre for insulation we found we could increase the volume by up to 50% and significantly drop the density and therefore the thermal conductivity value,' said Goodhew. 'This meant the structural layer could be optimised to create a density as high as required, for example you can compact it, or use a sub soil that is particularly clay heavy.'
The project is working to reduce energy use within properties and a range of ideas will be tested on two prototype homes, one being built in Normandy, another on the Plymouth University campus.
In addition, researchers are looking to erect a pilot building that would be occupied and have its performance monitored by Earth Building UK and Ireland. Once a site is identified, Hudson Architects will work with its design understanding of the material to detail and construct the home.
The intention is to compare the system to Passivhaus in terms of overall energy use. 'We think it could improve on it in terms of indoor air quality. There is a lot of evidence that clays can buffer moisture to prevent condensation compared to properties with sealed surfaces. We will also be looking at Volatile Organic Compounds, particulates and more,' said Goodhew.
The team has been in discussions with the manufacturer Cornish Lime about using a new insulating lime render that could drop the system's U-value even further. 'There are lots of innovations in the pipeline. We really want to make hay while the sun shines and get this innovation as tweaked as we can. It's about taking this local vernacular, low embodied energy technique and updating it to enable anyone who wants to build with it to do so,' Goodhew concluded.