An ice store will supply the heating at Aberdeenshire eco home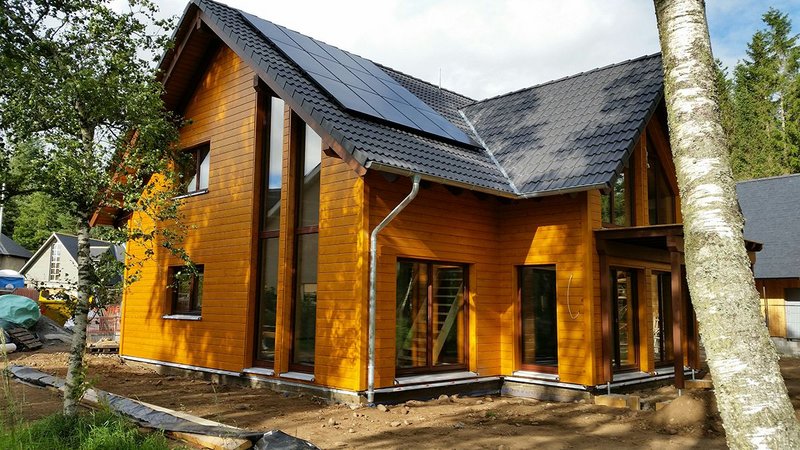 An eco home in Aberdeenshire has become the first dwelling in Scotland to extract energy from ice for its heating and cooling.
The innovative ice store system, supplied by Viessmann, is one of a range of energy efficient systems installed in the 216m2 offsite-manufactured timber home, designed by German firm Stommel Haus.
Roof-mounted solar air absorbers work in combination with the 10m3 capacity underground storage tank to supply energy to a heat pump that generates hot water for the taps, baths and under-floor heating. The technology is already gaining popularity in Germany, where Stommel Haus has installed four ice tanks in eco homes.
Heat is generated when the heat pump extracts energy from water in the tank, gradually turning it to ice. The freezing process is exothermic and generates crystallisation energy, a form of latent heat, that is either retained in the ice store or released as additional usable heat.
A heat source management system, integrated into the heat pump, decides whether to draw energy from the ice store or the solar air absorbers.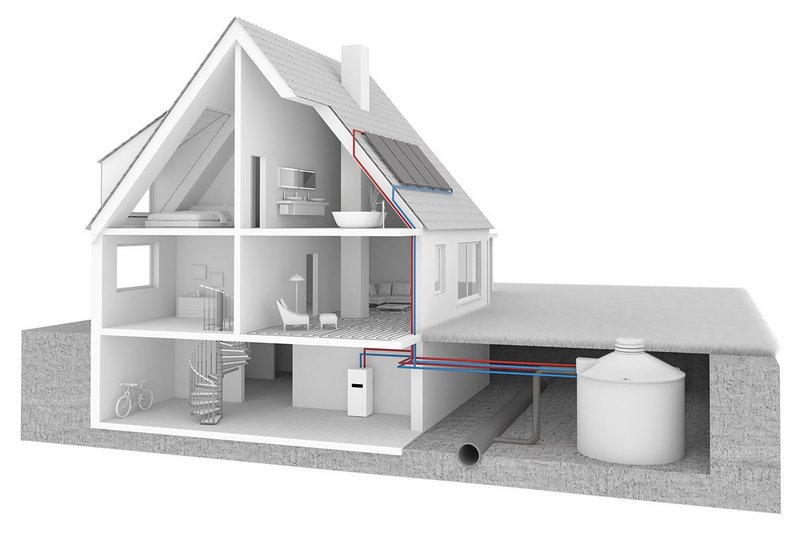 The system is also able to cool the home during summer months. Ice formed in the store by the end of the heating season is gradually melted using a combination of ambient heat around the store, solar thermal energy, and energy from an extraction heat exchanger. The released energy cools the heating circuit of the house.
Christian Engelke, technical director at Viessmann, told RIBAJ: 'The capacity of the ice storage tank corresponds to the energy content of roughly 120 litres of heating oil. The key difference is that, while the oil is eventually consumed, water in the ice store represents an almost limitless heat source that is continuously regenerated using energy from the sun and air.'
Other advantages of the ice storage system include zero fossil fuel consumption and low operating costs, thanks to the high coefficient of performance of the heat pumps and intelligent heat source management.
The house in Aberdeen is energy positive, harnessing energy from the sun, ground and ice, and photovoltaic panels on the south-facing roof, to generate more electricity than it requires to run.