Haddonstone supplies stonework to award winning 51 Hills Road for Jesus College, Cambridge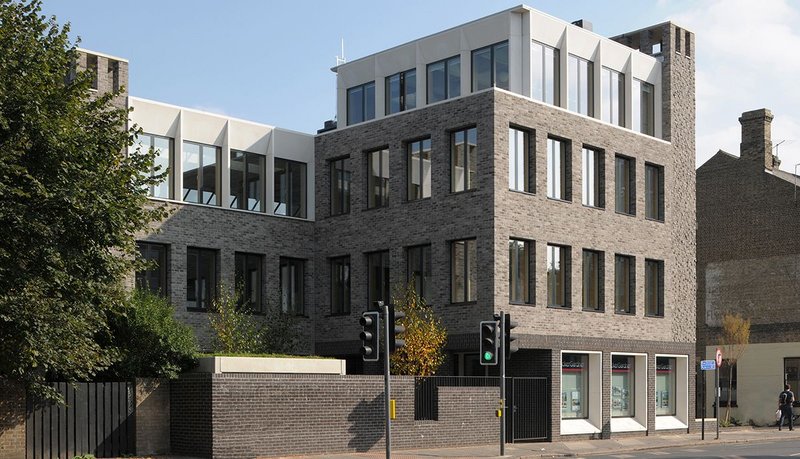 Haddonstone, the UK's leading manufacturer of fine architectural stonework and garden ornaments, has manufactured bespoke façade details at the award winning 51 Hills Road for Jesus College in Cambridge.
Located in a conservation area, surrounded by listed buildings, the college has moved away from stereotypical office block architecture to provide a high quality, contemporary structure that makes a positive contribution to the area.
Normally associated with classical designs, Haddonstone is also renowned for creating custom stonework to suit individual requirements.
Haddonstone worked closely with architect Gort Scott to design and manufacture bespoke architectural stonework including the impressive contemporary window surrounds. Haddonstone is a unique form of cast limestone with a surface texture similar to Portland stone or natural limestone. The material meets all British Standards and exceeds those set by the United Kingdom Cast Stone Association (UKCSA). Installation was by Stone Synergy.
The design has received a BREEAM Excellent rating and Best Commercial Building at the Brick Awards 2016. The project also won both a RIBA National Award and a RIBA East Award.
01604 770 711
---