Schlüter-Systems specified in boutique hotel near iconic Tower Bridge, London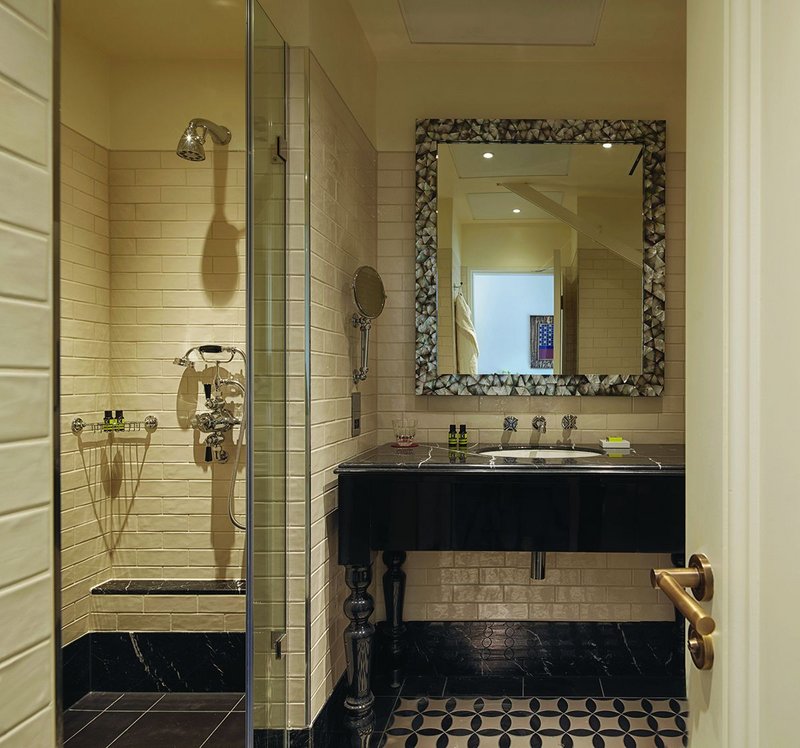 A historic grade II listed building at Bankside, London, previously known as St Olave's Grammar School, has been converted into a 70-room boutique hotel, with the bathrooms fitted out using Schlüter-Systems' products.
Near Tower Bridge, Lalit London features its integrated CE marked wetroom equipment, including the Kerdi-Line drainage system and Ditra-Heat-E electric underfloor heating.
Schlüter-Systems offers a complete solution for a CE marked waterproof floor-level shower area. Sloping of the tile or stone floor covering to allow appropriate drainage is easily achieved with the prefabricated levelling and shower tray components of Kerdi-Shower. Drainage systems available with the Wetroom range are Kerdi-Drain and the linear Kerdi-Line.
Kerdi-Line was specified for the project and as a system allows low assembly height construction of floor-level showers with ceramic tiles and natural stone. It consists of a formed stainless steel channel body with a grate and frame structure that can be seamlessly adjusted to the thickness of the covering, from 3mm to 25mm.
For the ultimate finish with a continued field of tile or natural stone, Kerdi-Line-D is a frameless covering support. The floor flows aesthetically to the grate, which is discreetly topped with the same covering. This drainage system has been updated to ensure compliance with BS EN 1253, providing a constant 50mm water seal and meeting flow requirements in line with National House Building Council regulations.
Complementing the contemporary wetrooms is Schlüter's Ditra-Heat-E underfloor heating, which has uncoupling, crack-bridging and waterproofing properties and sits beneath the floor covering for ultimate comfort underfoot.
01530 813396, pr@schluter.co.uk
---