West Leigh has a new generation of aesthetically pleasing and energy efficient steel windows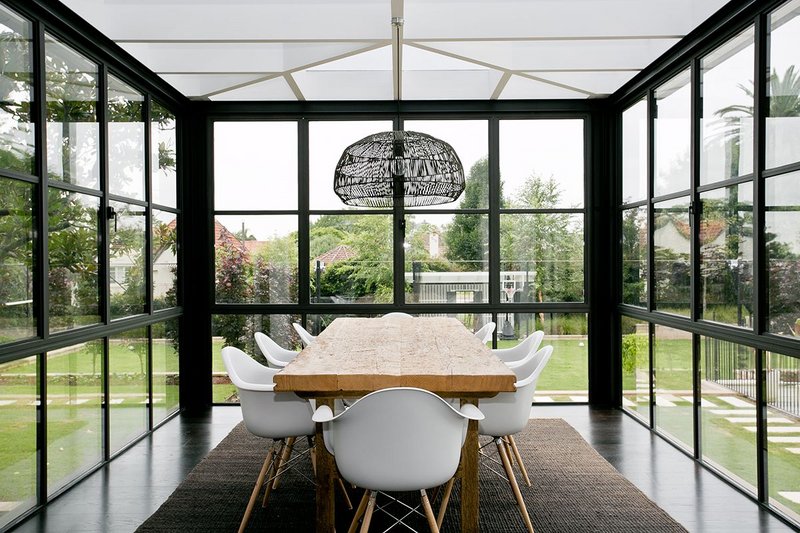 Ideal for new build and renovation projects, where energy efficiency and aesthetics are key, the new MTS50 steel window offers narrow sight lines and a U-value as low as 1.4 W/m2K, depending on the glazing unit employed. The use of the system has been pioneered in the UK by West Leigh , working closely with Swiss designer and supplier Ottostumm. It is based on highly engineered, thermally broken steel sections designed to closely replicate the character of the traditional W20 steel window.
The design of the thermally broken profile means that MTS50 steel windows are manufactured differently from traditional solid, hot rolled steel section windows. With this in mind, West Leigh, which is a member of the Steel Window Association, developed new manufacturing techniques and appropriate paint applications. In the 12 months since launching the MTS50 profile, the company has successfully employed it to fulfill over £1 million-worth of supply and install orders.
West Leigh has introduced the MTS50 steel window to extend the range of solutions available to specifiers, especially in the new build sector where outstanding contemporary architecture is required. Offering all the benefits traditionally associated with steel windows, including slender profiles, large panes of glass, good light transmission and large opening windows, the MTS50 provides incredible versatility.