KPF and Lazenby collaborate to create a majestic entrance for Two Kingdom Street, a top London office building in Paddington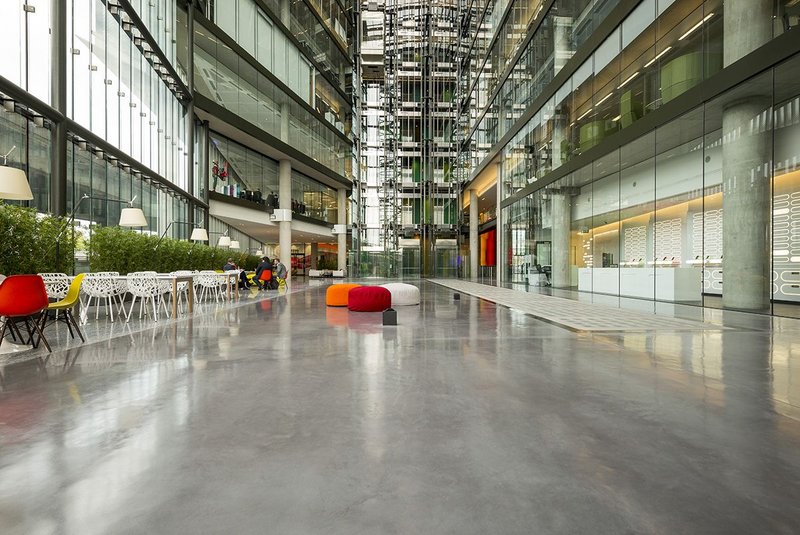 KPF architects has specified 280m² of Lazenby's satin finished, Basalt polished concrete floor for this resplendent ground floor reception area. International business visitors are welcomed by a runway strip of glazing blocks set in concrete floor panels and Lazenby's superior polished concrete flooring, 100mm deep overlaying an existing subbase. Additional Lazenby polished concrete flooring has also been specified within the building. Rio Tinto, the global metals and minerals giant, boasts its own Lazenby Cream Buff floor for its prestigious head office.
Two Kingdom Street's composite floor is designed to 'reflect and inspire the business communities' that it serves. The architect selected Lazenby because it perfectly complimented the extensive use of steel and glass in the building. KPF and Lazenby worked closely together to ensure that Lazenby's finishing touch was the jewel in the crown. Lazenby's prime objective for Two Kingdom Street was to maintain the majestic architectural streamline effect.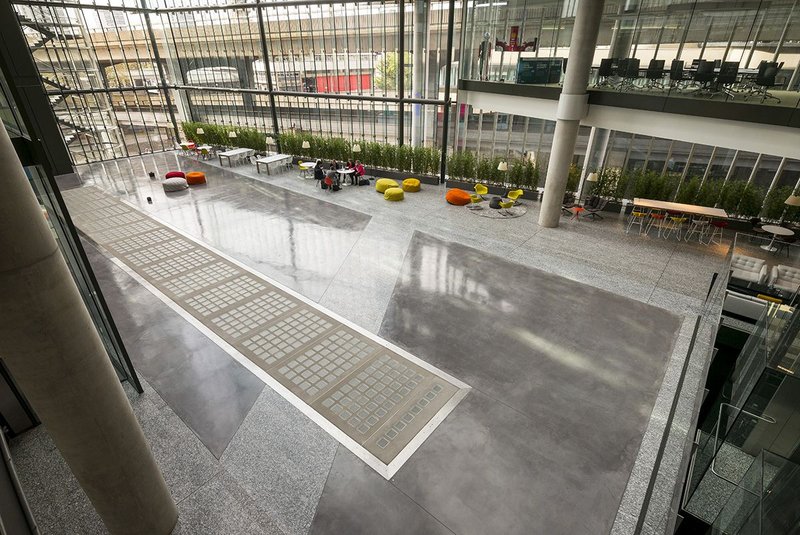 The joint layout for crack inducement joints was more complex, due to the intrusion created by the existing elements of the floor. Lazenby overcame these intrusions by the joint layout design and additional reinforcement in those locations. Any intrusion within the concrete would have usually created a weak point within the floor, increasing the risk of cracking. C35 concrete slabs were reinforced with a single layer of A252 mesh. The installation took three days. A team of six London-based Lazenby master craftsmen worked around the clock to ensure that a superior quality finish was achieved. The offices were still in use, so the concrete had to be installed over a weekend to cause minimal disruption.
Commercial refurbishments are a key part of Lazenby's business. From Lazenby's polished concrete floors to HTC Superfloors. From high rise towers to basements, Lazenby has the right product, colour, finish and installation teams. Architects, specifiers and interior designers work with Lazenby, at the beginning of their architectural projects, to maximise the creative opportunities of visual concrete and minimise the costs. Architectural plans are the starting point for an informed conversation. Bespoke samples are handmade once an order is received. Wherever a commanding entrance is demanded, Lazenby's master craftsmanship delivers the vision every time.
For more information and technical support visit: www.lazenby.co.uk
Contact:
01935 700306
---