ROCKPANEL facade cladding boards are awarded the highest possible rating from the BRE in all 16 applications tested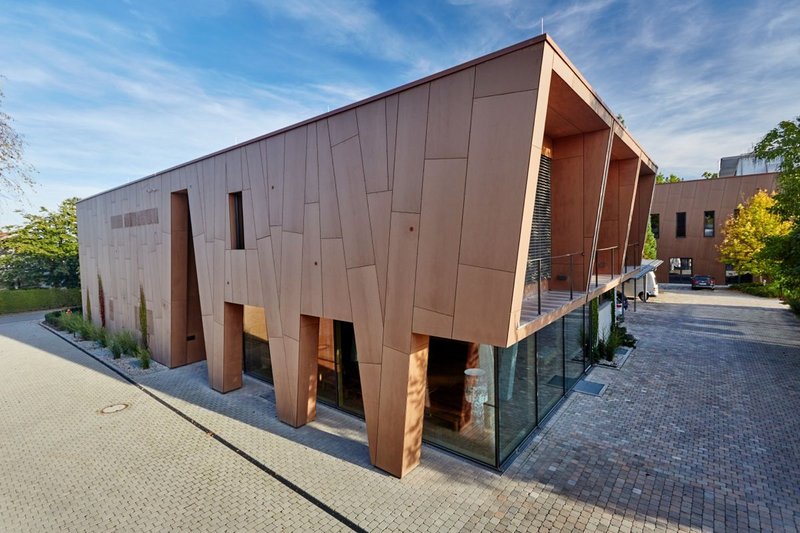 ROCKPANEL Group once again displayed its commitment to sustainability last week as its Durable and Durable ProtectPlus facade boards received best-in-class Green Guide Ratings of A+.
The ratings were awarded by BRE Global following a rigorous life cycle assessment process which considered environmental impacts across 13 different categories, from the initial extraction of raw materials to disposal at end of life. As a result, the products can positively contribute towards several design based building assessments including BREEAM.
ROCKPANEL FS-Xtra boards were also evaluated within two constructions, receiving an excellent score of A. The extra fire-safe boards offer outstanding reaction to fire performance, and when fitted on aluminium or steel supporting structures with blind rivets, can achieve a Euroclass rating of A2-s1, d0.
The boards are manufactured from readily available basalt, a rock that has inexhaustible reserves. Up to fifty percent of the raw material from which ROCKPANEL Group manufactures its products is recycled, while its highly efficient manufacturing process allows more than 400m² of boards to be produced from 1m3 of basalt. The Group is committed to a process of continuous improvement on sustainability and was the first cladding manufacturer to receive certification from the BRE complying with EN 15804.
The boards are available in a wide range of designs to suit virtually any application including natural Woods, glittering Brilliant, and stylish Metallics. This provides specifiers with outstanding choice and design freedom.