Often chosen for their ability to retain the aesthetics of an interior, Powermatic controlled, concealed door closers are the preferred choice for designers thanks to the benefits total concealment brings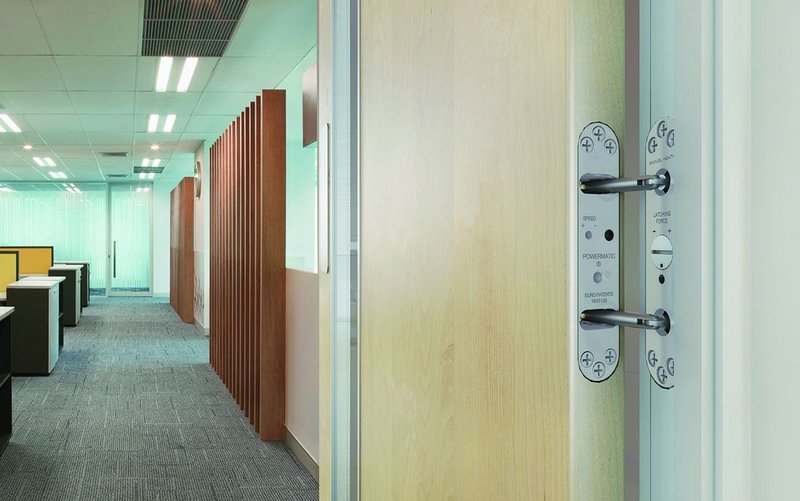 Invisible when the door is closed and unobtrusive when the door is open, Powermatic concealed door closers enable designers to retain a clean appearance to the door and interior, unhindered by the unsightly control boxes and mechanical arms of surface-mounted devices.
However, the door closers' benefits go far beyond aesthetic considerations. In fact, there are some very real, practical advantages to this concealment, including improving safety, well-being and hygiene. It is these hidden benefits that add to the attraction of Powermatic across all sectors of the building industry, including hotels, luxury apartments, social housing, hospitals, secure units and commercial developments.
Concealment reduces the opportunity for the door closer to be vandalised, thereby increasing the reliability of the door to close when needed. This is an important factor in assuring user convenience in normal circumstances, but potentially life-saving in times of emergency, when door failure could have drastic consequences.
In health and care facilities, Powermatic's concealment can help to create the less institutionalised, more therapeutic environment valued by clinicians and residents, while its low position in the door and few exposed surfaces facilitate cleaning and assure hygiene. Powermatic is also the preferred option for many anti-ligature and anti-barricade door systems.
Powermatic meets all relevant fire and accessibility requirements, making the door closer suitable for a wide variety of fire and non-fire door applications in private and public building projects.