Mumford & Wood products fit the bill at Turnberry hotel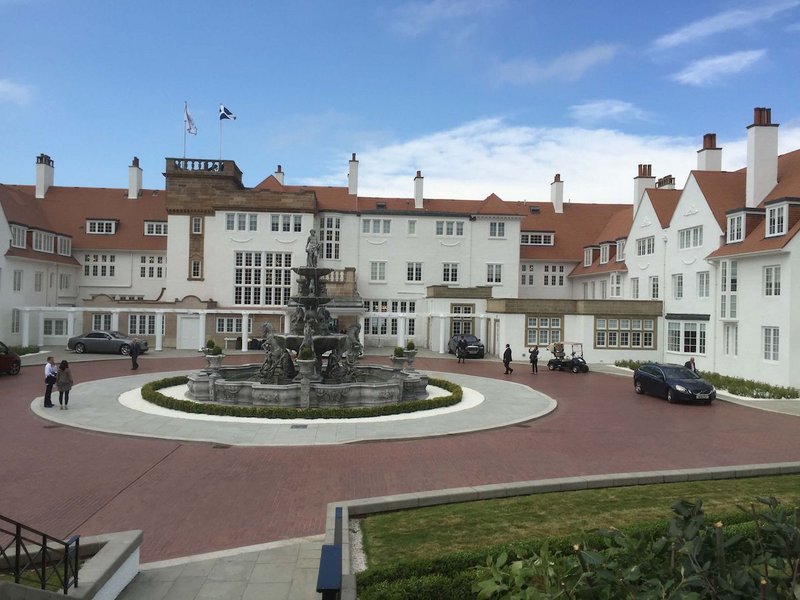 Mumford & Wood has supplied more than 1,000 timber windows and doors as part of a £200m restoration at Trump Turnberry Resort golfing and leisure venue on the Ayrshire coast. The extensive refurbishment includes remodelling all 103 bedrooms and public spaces in the hotel as well as construction of a new grand ballroom – the Donald J Trump Ballroom.
'Delivering Mr Trump's vision to create the most luxurious hotel anywhere in the UK was a great challenge that we were delighted to accept,' says Frank Buckley, managing director, Mumford & Wood Ltd.
All the windows of the 109-year-old hotel were replaced with high-performance double glazed, timber Conservation windows. The specification of Conservation products includes top hung casements, many in a double and triple height configuration; large fixed sashes, including curved on plan; decorative curved header sliding sash windows; and double and single French doorsets, as well as special bullseye shaped windows.
'We have surveyed every window and opening, many of which are very high and access is by cherry picker only; this was definitely not a one-size-fits-all contract,' says Owen Dare, technical director. 'The hotel has been closed for eight months and we have worked to a very tight build programme. These products went through our production processes from October 2015 through to Spring 2016. The success of this project relied on our specialist expertise in producing like-for-like replacements and having the capacity to deliver such a large and specialist contract to a consistently high standard.'
The factory finished, double glazed Conservation products were delivered to site with three coats of high quality, spray-applied microporous paint in RAL 9010 as standard which will provide the ultimate protection in this exposed, coastal location.