Fakro offers the largest standard range of conservation-style roof windows - and manufactures them to bespoke requirements too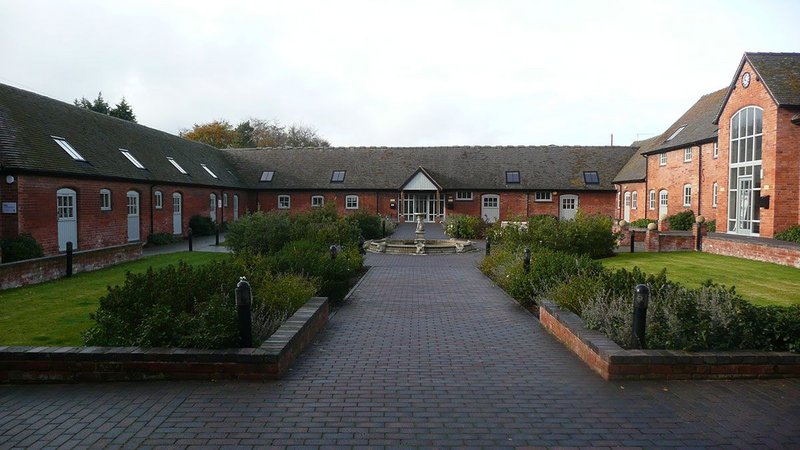 Fakro roof windows at Berkswell Hall stable conversion in the West Midlands: Positioning within the roofline is as important as appearance.
Conservation-style roof window options are heavily limited by some manufacturers, but as they are often a planning requirement, Fakro not only offers the largest standard range, but routinely manufactures them to bespoke requirements too.
To retain the appearance and value of listed and historic buildings as well as those such as barn conversions, it isn't simply the immediate appearance of a roof window that matters but its positioning within the roofline. This is particularly the case where natural slate or flat tiles are used where the immediate visual aesthetic benefits from low positioning.
The same is true of deeply profiled tiles, such as a Bold Roll, where scope to raise the installation depth is similarly beneficial. Fakro offers a choice of three installation depths and fitting can be either to rafters or battens. No other manufacturer offers this facility as a standard aspect of service and windows are clearly marked to make installation straightforward.
Fakro's conservation-style roof windows, frames, flashings and mullions have a black external finish, but internally offer all the benefits and thermal efficiency of natural and white PU-coated pine or PVC products.
Frames and outer flashings can be matched to any RAL shade and the windows have a larger glazing area as the vent is positioned in the top of the frame. The air inlet is also activated by changes in atmospheric pressure to ensure that the optimum level of fresh air is provided without unnecessary heat loss. The pioneering TopSafe system has also greatly increased the standard of burglary resistance, while use of environmentally sustainable technologies, such as shrink-resistant seals and warm spacers between panes, enables windows to provide lasting thermal efficiency with minimal risk of thermal bridging.
Vacuum impregnation of the timber is several times more effective than immersion. Fakro roof windows are vacuum-impregnated with exposed surfaces also finished with successive coats of a durable and non-toxic lacquer that provides lasting protection and appearance. The timber itself is primarily FSC-certified and of close grain.
For more information and technical support, visit: fakro.co.uk
Contact:
01283 554755
---