Fakro roof windows now offer full Z-wave compatibility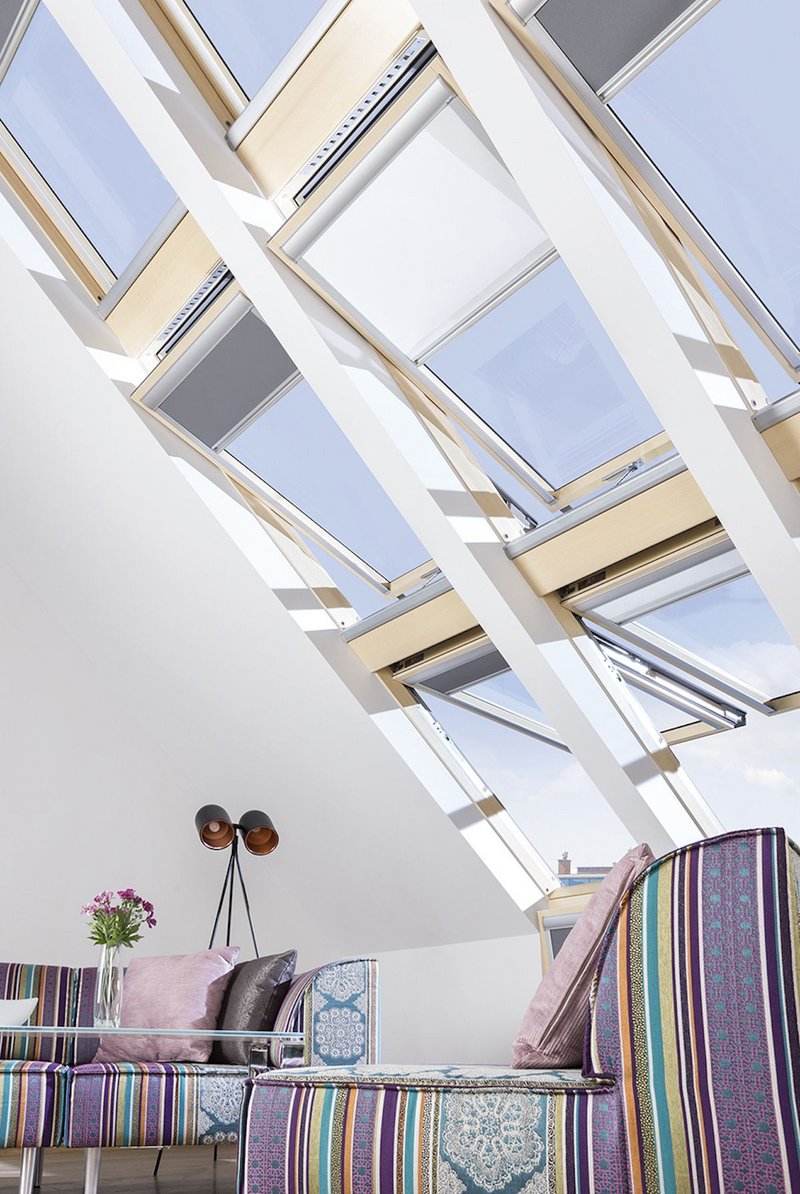 Fakro Electro FTP-V pine and FTU-V white centre pivot roof windows are now compatible for use within a Z-Wave system. Z-Wave enables the roof windows, awnings and blinds to be monitored and controlled remotely alongside home appliances and the security system via tablet, smart phone, wall-mounted keypads or a remote. These windows are therefore equipped with a rain sensor which automatically closes the sash. Connection to the mains supply is straightforward but if the home owner wishes to disconnect a window temporarily the handle needs only to be turned through 90°. As with all Fakro roof windows, the FTP and FTU have an automatic air inlet, the topSafe system of hinge and lock reinforcement for added burglary protection and an energy-saving glazing unit.
Single and multi-channel wall keyboards or remotes can be used, the windows being equipped with 12v contacts for installation of Fakro Z-Wave blackout, roller and venetian blinds and external roller shutters. The ZWPS8 remote operates the ARZ Solar roller shutter and can be used to operate up to eight roller shutters individually and two groups of four awning blinds simultaneously. The wiring system is completely concealed.
For more information and technical support visit: www.fakro.co.uk
Contact
01283 554755
---