We've more procurement options for Covid-aware specifiers that help keep airborne and surface pathogens at bay, and ways to protect hands and face with gel and 'Design for Freedom' masks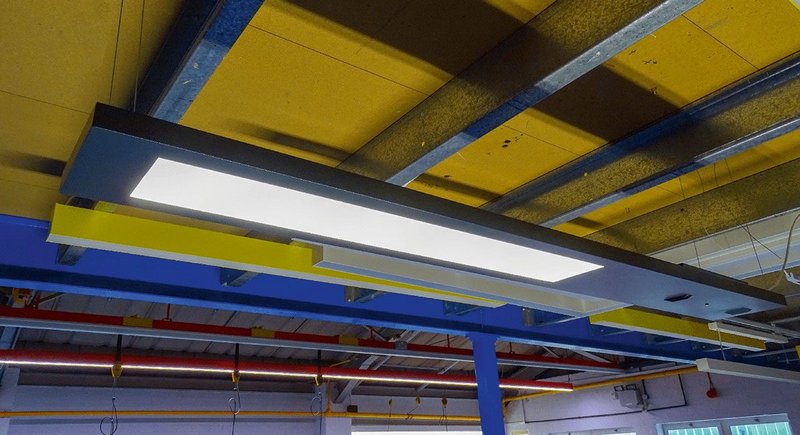 Fuzone500 lighting
Future Designs
Gold winner at the London Design Awards, this office luminaire uses a sealed ultraviolet light source operating at two different wavelengths to create Photolytic Oxidation, a combination of photolysis and ozonolysis. Creating ozone, it uses its natural properties to eliminate, it claims, up to 99% of surface and airborne bacteria. For use on future products, it can also be adapted to suit other commercial, educational, retail, healthcare, hospitality and residential sector lighting systems, making it adaptable to almost any lighting requirement.
---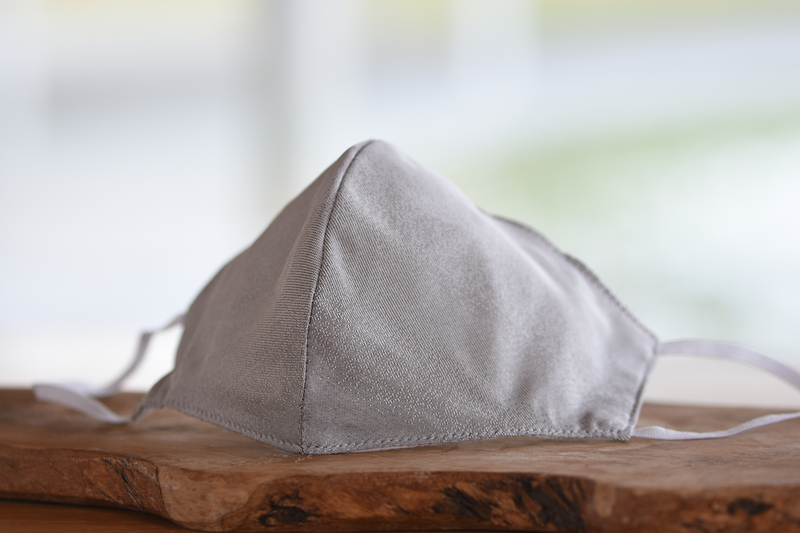 Credit: Grace Farms
Design for Freedom face mask
Herman Miller
Face masks remain a front-line tool in the fight against Covid-19; this one, designed by former Sanaa architect Shohei Yoshida, has a wider social purpose and looks good too. With Herman Miller and Grace Farms Foundation he's come up with the 'Design for Freedom' face mask, supporting the movement to eradicate modern slavery from the building materials supply chain. Working pro bono with Palette Architecture's Peter Miller, its form is inspired by the foundation's Sanaa-designed HQ, its outer layer woven with silvery thread in a 1000-year old Japanese textile tradition.
---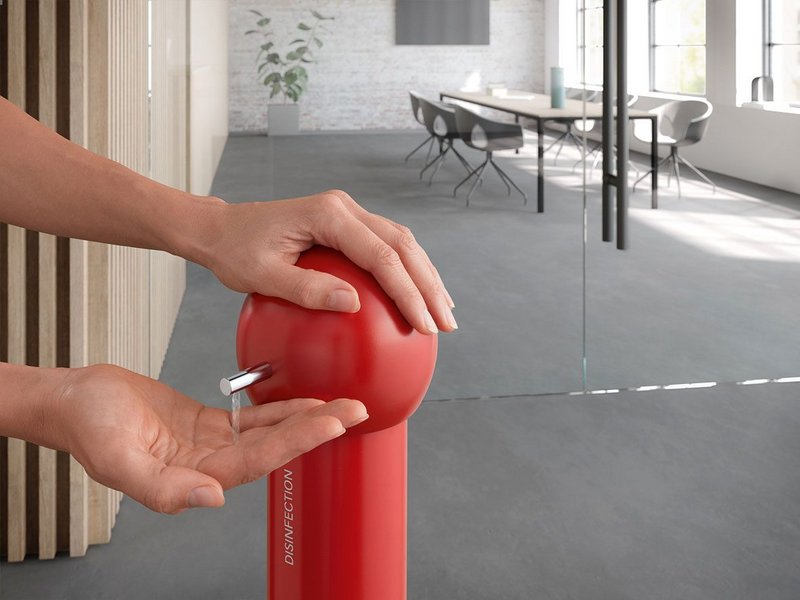 Sanitising gel dispensers
Keuco
Sanitising gel dispensers are now a must-have specification in retail and commercial environment design. PiP's experience so far only adds design trauma to pandemic shock. Cue Kueco's easy-on-the-eye dispenser, courtesy of Potsdam product designer Tesseraux + Partner. With the storage container hidden inside the column, you just have to slam on the big round buzzer 'head' to dispense your gel dose. Available in various colours and finishes, its giant-sized match form, engineered in Germany, might spark the interest of facilities specifiers this side of The Channel.
---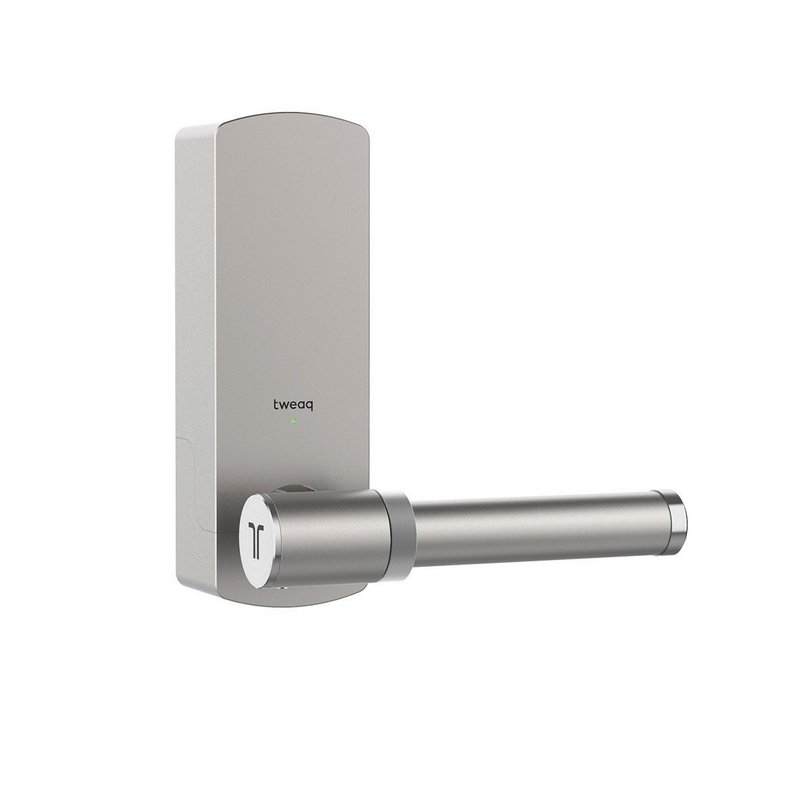 Smart self-disinfecting door handle
Tweaq
Swiss tech company Tweaq has launched the world's first smart self-disinfecting aluminium door handle, able to potentially eradicate 'millions of pathogens per building'. When the handle is released after use, the Tweaq Touch 1 is activated and a peristaltic pump brings disinfectant liquid from the casing to a sponge inside the aluminium ring around the handle. An internal system drives the outer ring along the surface, eliminating bacteria and viruses in under three seconds. It is powered by an electric motor and lithium batteries to give more than 1,000 uses per cartridge.
---