Steel windows and screens are being specified to integrate space, let in daylight and provide a robust solution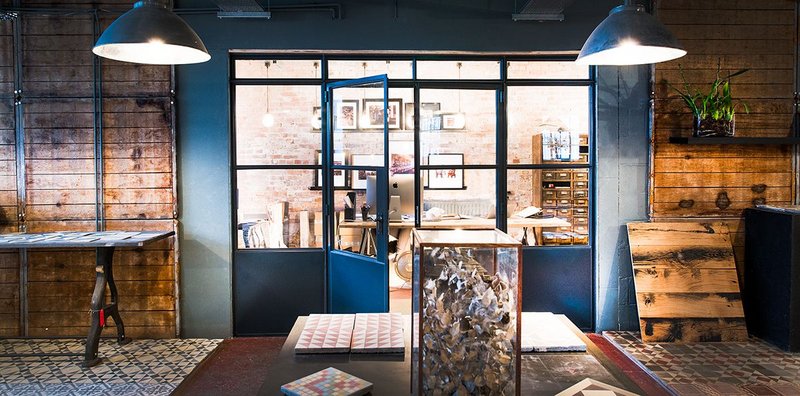 Bert & May's E2 showroom, London
Original steel windows are being specified on a regular basis more frequently now that at any time in the past 30 years. Architects, designers and property owners are becoming increasingly aware of the many benefits that steel windows offer, particularly their robust good looks.
Today the steel window has found a position in the market where it is not only functional but stylish, with a certain cache that other window materials like aluminium and plastic just cannot match.
It is perhaps the use of hot rolled steel for internal screens that illustrates the design potential for steel in contemporary architecture. The basic principle is a simple one as an alternative to masonry or partitioning glazed steel screens are being used to divide up living spaces and the effect can be stunning. Not only does the steel provide a great look, but there is the major benefit of flooding the area with natural light giving an impression of greater space.
A screen typical of those being specified is available to view in Bert & May's E2 showroom. This particular item was constructed using W20 steel sections and finished in Anthracite Grey with the glass being 6.4 laminated. Harriet Roberts, founder of Bert & May, said: 'We love our new Clement screen – it is the perfect frame for the entrance to our workspace and allow us to feel part of the larger warehouse while retaining the warmth of our office. The installation was super-swift too with minimal disruption to our work!'
For more information and technical support visit: www.clementwindows.co.uk
Contact:
01428 643393