Cupa Pizarras's Cupaclad 101 and 201 slate cladding systems are now BBA certified - an industry recognised symbol of quality, safety and reliability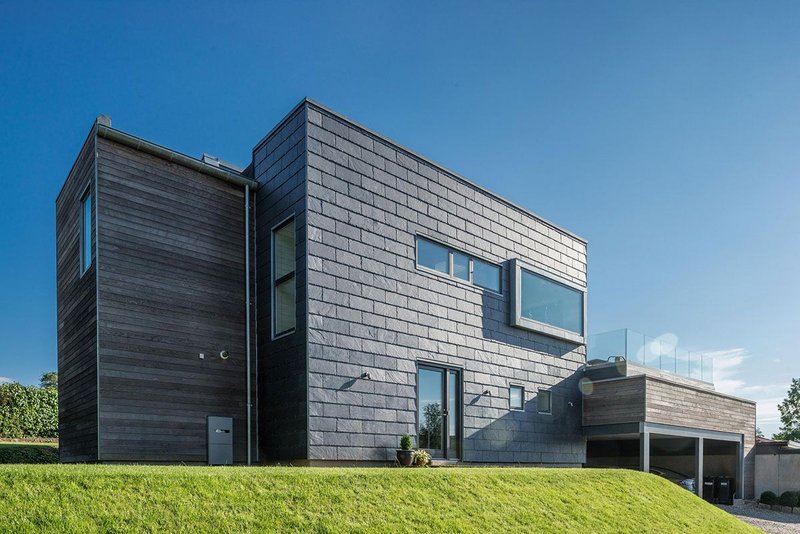 Cupaclad 201 Vanguard, private residence, Næstved, Denmark.
Two of natural slate supplier Cupa Pizarras's cladding systems have been BBA certified. Series 101 and 201 Cupaclad systems were independently assessed across a number of key factors, including strength and stability, fire resistance, air and water penetration and durability. The certificate verifies that, in normal UK exposure conditions, the two systems will have a service life of more than 35 years.
Cupaclad rainscreen cladding is made from tectonic slate and offers a sustainable alternative to other cladding systems. It is lightweight and easy to install over external masonry, concrete, timber and steel frame walls. The 101 series Cupaclad uses an invisible fixing system and is available in three designs, while the 201 series has a visible fixing system.
Cupaclad offers a range of creative options for designing with natural slate. It is a competitive, sustainable alternative for cladding any type of facade and can be adapted to any architectural design. BBA certification now assures specifiers of long-term performance, too.
For more information and technical support, visit cupapizarras.com
Contact:
0131 225 3111
---