Cupa Pizarras's new ventilated slate cladding brings together two irregular tile formats for a fresh and quirky take on rustic style that is easy to adapt to contemporary architectural trends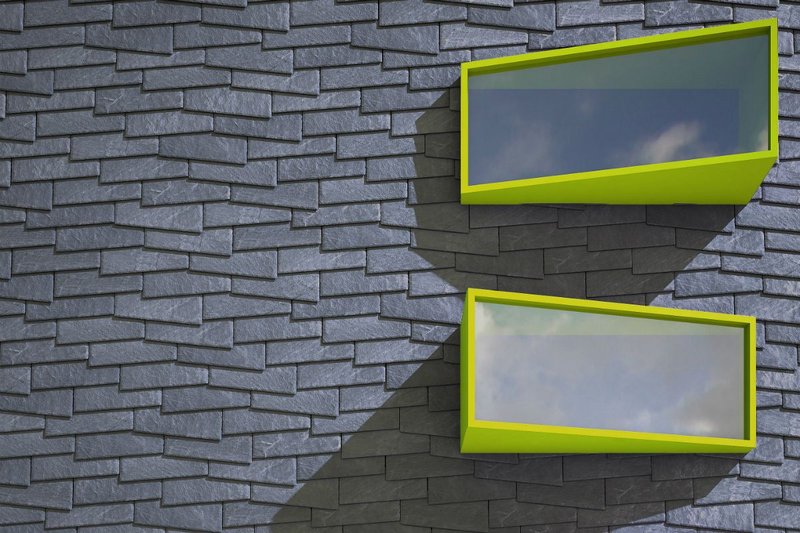 Cupaclad Offset slate cladding combines two asymmetric formats in an irregular pattern to create a modern version of a rustic stone facade.
Cupa Pizarra has launched Cupaclad Offset, a new slate ventilated facade system that brings modern styling to a traditional material.
The Cupaclad design team took their inspiration from traditional rustic stone facades and combined two asymmetric formats into an irregular pattern to create a contemporary and elegant cladding.
Cupaclad Offset uses the same invisible fixings as Cupaclad 101 series cladding and the slate units are fixed in place by two flathead screws that remain invisible when overlapping the slates.
The new design shares the same efficiency and sustainability of all Cupaclad rainscreen cladding systems and the company's engineers and designers aim to offer aesthetic and technically reliable solutions that can adapt to any project.
The Cupaclad system highlights the potential of natural slate in modern architecture. A truly resistant and durable cladding material, it is quite light weight compared to other natural stone facades.
For more information and technical support, visit cupapizarras.com
Contact:
0203 904 3001
---